---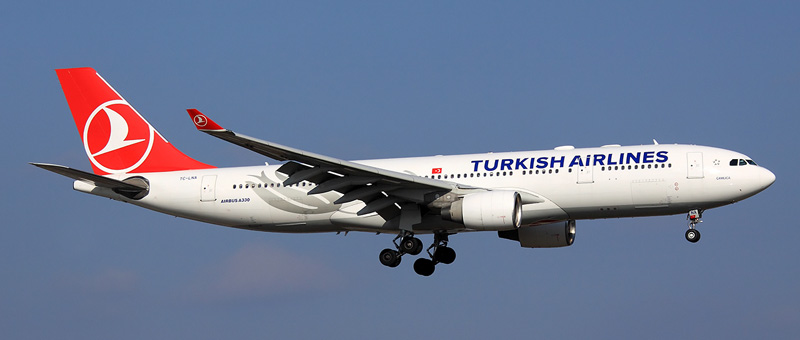 ---
---
Airbus A330-200 Turkish Airlines. Photos and description of the plane
"Turkish Airlines" operates 18 aircrafts Airbus A330-200. Airbus A330-200 has made the first flight on August 13th 1997.
In one year after going through all ground and flying tests airplane has got certificate.
Airbus A330-200 in typical three-class modification may accommodate 253 passenger seats, 293 seats in two classes or up to 40 seats in economy modification.
---
In case of maximum load Airbus A330-200 may flight on distance of 12500 kilometers. Ferry range of the aircraft is more than 13 thousands kilometers.
More about age of the each airplane:
Airbus A330-200 +
---
Photo Airbus A330-200 Turkish Airlines. High quality fotos
---
Useful information about "Turkish Airlines"
---