---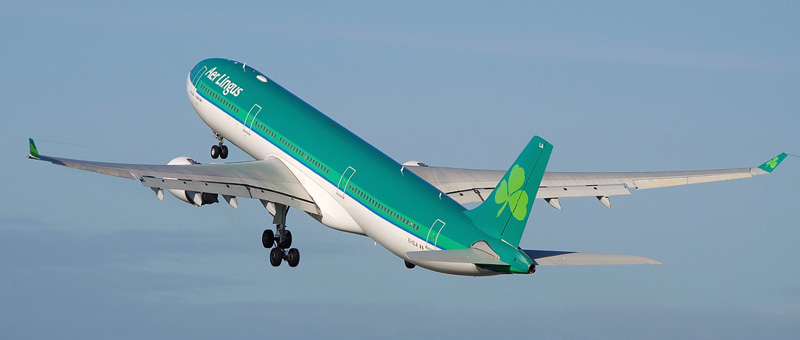 ---
---
Airbus A330-300 Aer Lingus. Photos and description of the plane
"Aer Lingus" operates 8 aircrafts Airbus A330-300. Airplane Airbus A330-300 is the senior representative of A330 family – family of wide-bodied airplanes with two engines.
Wide-bodied are considered aircrafts with two and more aisles in passenger cabin. The cabin of Airbus A330-300 has two aisles between the seats. The airplane is equipped with two powerful engines (per one under each wing). The "A330 family" besides this model also includes Airbus A330-200.
As Airbus A330-300 is long-range airplane it is possible that during the long flight crew members will need some rest. With this purpose near the flight deck is located small section for rest. There is a separate place for attendants under passenger deck in cargo section.
---
More about age of the each airplane:
Airbus A330-300 +
---
Photo Airbus A330-300 Aer Lingus. High quality fotos
---
Usefull information about "Aer Lingus"
---