---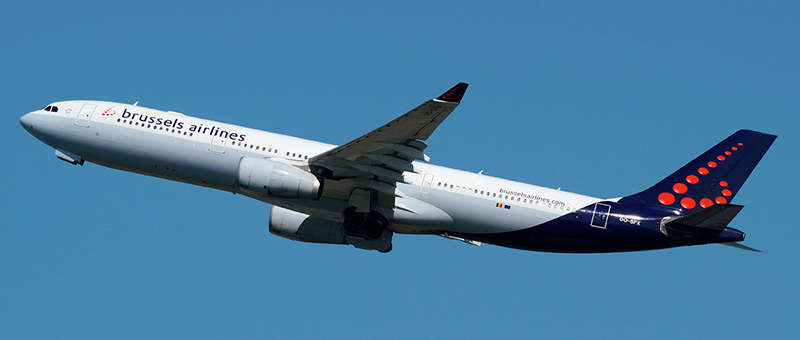 ---
---
Airbus A330-300 Brussels Airlines. Photos and description of the plane
"Brussels Airlines" operates 15 aircrafts Airbus A330-300. Airbus A330-300 is passenger airplane for long-haul airlines.

At the beginning Airbus Industries has worked over airplane in variant A330-200 that in body dimensions has taken place between airplanes A340-200 and -300. To the middle of 1988 was taken decision to elongate body by 0,94 meters. As result of this elongation the length of the airplane has equaled to the length of the airplane A340-300. After this the airplane got designation A330-300.
According to the development schedule the first was airplane A340 after which with one year interval – airplane A330. Experimental airplane Airbus A330-300 (with engine CF6-80E1) has made first flight on November 2nd 1992. At the end of October 1993 it was certified according to European (JAR) and American (FAR) airworthiness standards. First airplane at the end of December 1993 was delivered to french airline company "Air Inter".
---
More about age of the each airplane:
Airbus A330-300 +
---
Photo Airbus A330-300 Brussels Airlines. High quality fotos
---
Usefull information about "Brussels Airlines"
---