---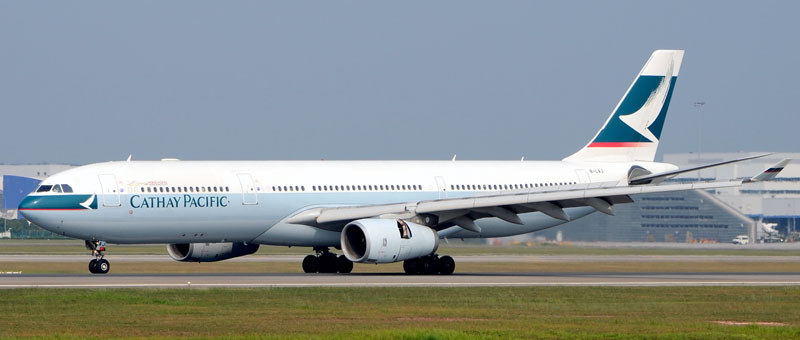 ---
---
Airbus A330-300 Cathay Pacific. Photos and description of the plane
"Cathay Pacific" operates 33 aircrafts Airbus A330-300. In 1987 European aircraft corporation Airbus has launched program of construction of long-haul airplanes Airbus A330 and Airbus A340 that had to compete with American Boeing 747, 767 and 777.
Airplanes Airbus A330 and Airbus A340 have been projected in two variants with different passenger capacity (200 and 300), have had the same bodies, wings, board equipment and differed only in number of engines (2 in A330 and 4 in A340).
Airbus A 330 is the base model of A330 model that may accommodate 295 passengers in three class and up to 440 passengers in mono configuration. Airbus A330-300 has taken off the ground for the first time in 1992 but in 1994 has started to make commercial flights in airline companies.
---
Today construction of Airplanes Airbus A330 continues. From 1992 more than 500 units have been constructed from which approximately 55% are Airbus A330-200 and 45 – A330-300.
The base model of Airbus A330-300 may transport 295-440 passengers on 10500 kilometers distance.
More about age of the each airplane:
Airbus A330-300 +
---
Photo Airbus A330-300 Cathay Pacific. High quality fotos
---
Usefull information about "Cathay Pacific"
---