---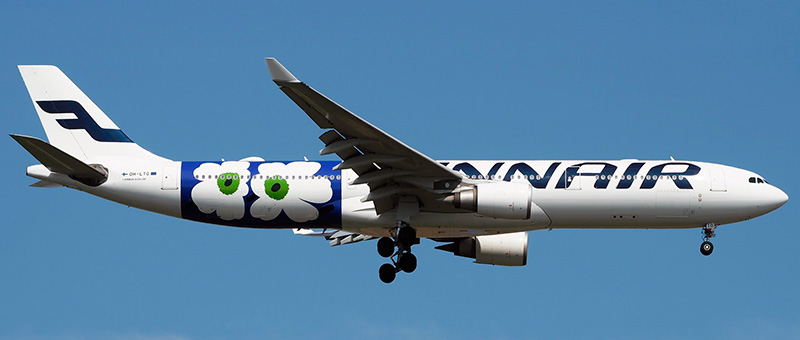 ---
---
Airbus A330-300 Finnair. Photos and description of the plane
Airbus A330-300 was created with the use of elements of A300 version.
This airplane had body length of 63.69 meters. Airbus A330-300 is capable to accommodate up to 295 passengers in three class configuration and up to 440 passengers in one-class configuration. Flying range of this model is up to 10500 kilometers.
A330-300 is the first in the series and began to fly in 1994.
---
In 2010 during update the weight of the airplane increased to 240 tones but flying range by 640 kilometers. Aerodynamics was also improved.
---
Photo Airbus A330-300 Finnair. High quality fotos
---
Usefull information about "Finnair"
---