---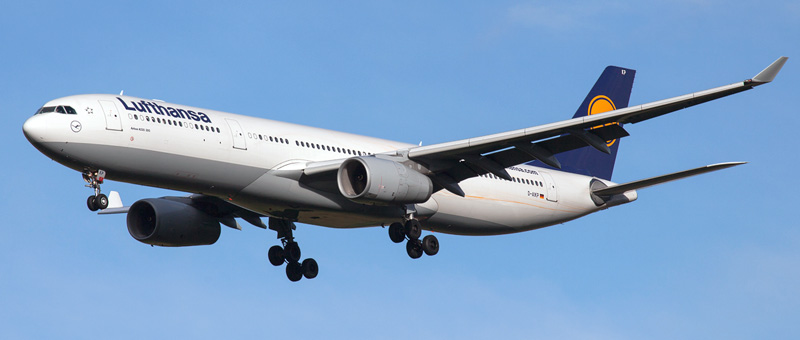 ---
---
Airbus A330-300 Lufthansa. Photos and description of the plane
"Lufthansa" operates 17 aircrafts Airbus A330-300. Development of the West-European two-engine, wide-bodied passenger airline Airbus A330-300 began together with development of four-engine A340 in June 1987.
Though these projects were developed simultaneously, A330-300 has made its first flights after A340, on November 2nd 1992. A 330-300 was developed as replacement to outdated aircraft Airbus A300.
At the same time the airplane got European JAA (Joint Airworthiness Authorities) and American FAA (Federal Aviation Administration) certificates on October 21st 1993.
---
Long haul airplane Airbus A330-300 became first model from Airbus A330 family saving at the same time lines of the earlier airplanes thanks to this many details became replaceable.
The airplane may have two-class or three-class cabin. The last version has comfortable business-class seats that turn into comfortable bed. So, during long flights passengers will not feel any inconveniences.
More about age of the each airplane:
Airbus A330-300 +
---
Photo Airbus A330-300 Lufthansa. High quality fotos
---
Usefull information about "Lufthansa"
---