---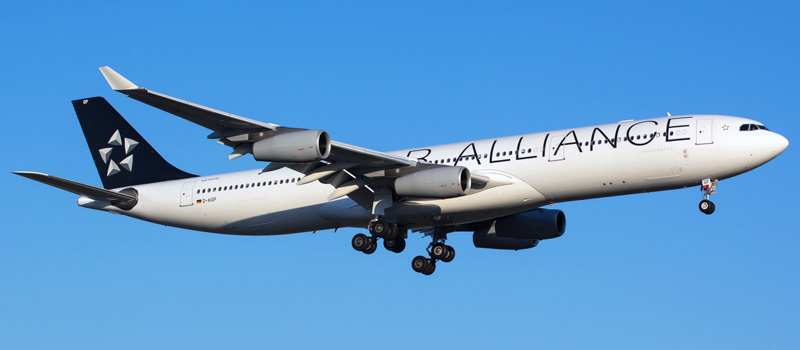 ---
---
Airbus A340-300 Lufthansa. Photos and description of the plane
"Lufthansa" operates 15 aircrafts Airbus A340-300. The year of the first flight of Airbus A340-300 is 1991.
Airbus A340-300 is basing model of the family of long range airplanes Airbus A340 developed by European aviation company of the same name. The airplane was constructed for exploitation on intercontinental airlines. At the same time with Airbus A340-300 also was developed shortened version A340-200 with even bigger flying range.
Airbus A340-300 started to be used on air lines in 1993 and was produced in series till 2008. Totally have been produced 218 aircrafts. Further development of the construction became models A340-500 and A340-600 that came into operation in 2003.
---
More about age of the each airplane:
Airbus A340-300 +
---
Photo Airbus A340-300 Lufthansa. High quality fotos
---
Usefull information about "Lufthansa"
---