---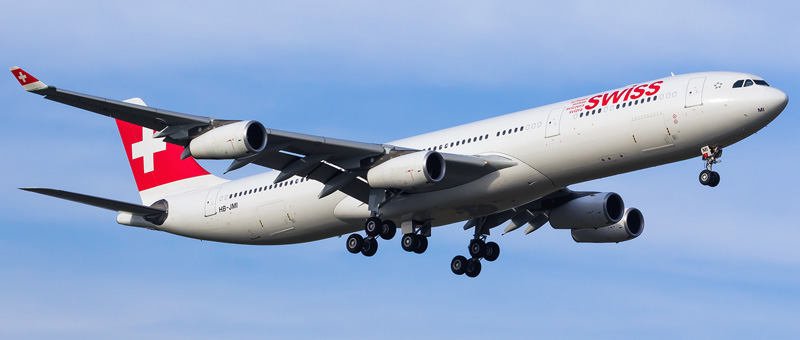 ---
---
Airbus A340-300 Swiss Airlines. Photos and description of the plane
"Swiss Airlines" operates 5 aircrafts Airbus A340-300. Airbus A340-300 is wide-bodied long-range passenger airplane constructed by Airbus S.A.S.
Airbus A340-300 became one of the first modifications constructed as part of airplanes of A340 family. The first flight the aircraft has made in October 1991 but its commercial use began in 1993.
Despite the fact that airplane is equipped with four engines, it is one of the most silent in the cabin the noise is almost not heard. Construction of Airbus A340-300 is designed to provide passenger with as more as possible of private space and comfort.
---
More about age of the each airplane:
Airbus A340-300 +
---
Photo Airbus A340-300 Swiss Airlines. High quality fotos
---
Usefull information about "Swiss Airlines"
---