---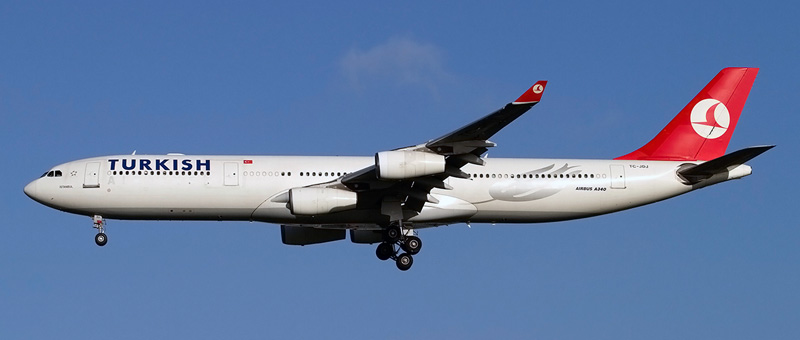 ---
---
Airbus A340-300 Turkish Airlines. Photos and description of the plane
"Turkish Airlines" operates 4 aircrafts Airbus A340-300. Airbus A340-300 has made the first flight on October 25th 1991.
Airbus A340-300 is long-range passenger airplane constructed by West European company Airbus. This airplane belongs to the family of long-haul airplanes A330/340.
Airbus A340-300 is four-engine passenger airplane of long range equipped with turbofans CFM International CFM56-5C. This airplane became further development of A340-200 with increased passenger capacity. Airbus A340-300 may transport 295 passengers in three class configuration on 13520 kilometers distance.
---
Airbus A340-300 is comfortable passenger airplane that was created when Airbus company had only two-engine airplane while competitors have already had airplanes with four engines.
More about age of the each airplane:
Airbus A340-300 +
---
Photo Airbus A340-300 Turkish Airlines. High quality fotos
---
Useful information about "Turkish Airlines"
---