---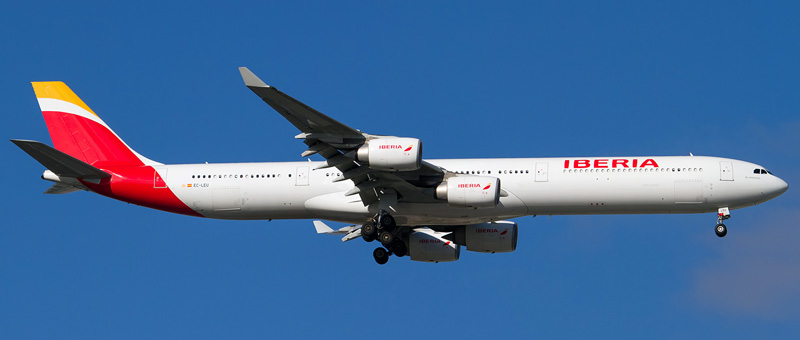 ---
---
Airbus A340-600 Iberia. Photos and description of the plane
"Iberia" operates 17 aircrafts Airbus A340-600. Airbus A 340-600 is the longest modification of A340 family.
Flying range is up to 14600 kilometers, maximum capacity is 250 passengers.
The airplane Airbus A340-600 represents turbofan low-winged aircraft of semimonocoque construction. The wing is sweep and has thickened construction thanks to which are increased internal volumes for fuel.
---
The airplane's body is made of integral panels that allowed not only to simplify construction and reduce the weight but also to reduce number of possible sections of depressurization.
Airbus A340-600 is equipped with powerful engines Rolls-Royce Trent 556.
More about age of the each airplane:
Airbus A340-600 +
---
Photo Airbus A340-600 Iberia. High quality fotos
---
Useful information about "Iberia"
---