---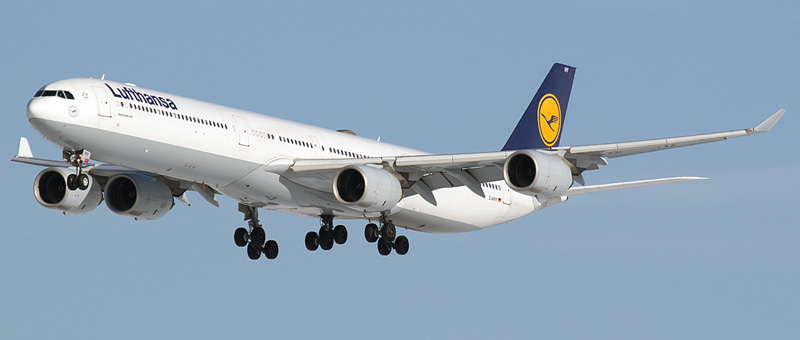 ---
---
Airbus A340-600 Lufthansa. Photos and description of the plane
"Lufthansa" operates 16 aircrafts Airbus A340-600. The year of the first flight of Airbus A340-600 is 2001.
Airbus A340-600 is the biggest representative of the long-range family of airplanes Airbus A340. Together with A340-500 this airplane is modern version of model range A340 with increased dimensions, more capacious fuel tanks and more powerful engines.
Airbus A340-600 was designed for flights on intercontinental airlines.
---
Commercial use of Airbus A340-600 began in 2002. Totally were constructed 97 aircrafts of this type. Their production was finished in 2011.
More about age of the each airplane:
Airbus A340-600 +
---
Photo Airbus A340-600 Lufthansa. High quality fotos
---
Usefull information about "Lufthansa"
---