---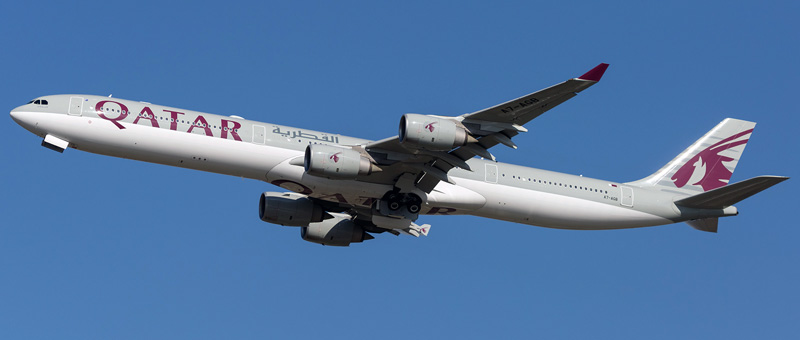 ---
---
Airbus A340-600 Qatar Airways. Photos and description of the plane
"Qatar Airways" operates 4 aircrafts Airbus A340-600. Airbus A340-600 is wide-bodied long-haul passenger airplane manufactured by Airbus S.A.S.
Airbus A340-600 is one of the longest passenger airplanes in the world. First flight the airplane has made in April 2001 but in 2002 its' commercial use began. In three class configuration the airplane is able to take on board up to 380 passengers and transport them to distance of 14350 kilometers. Maximum airplane capacity (in one class configuration) is 520 passengers.
Despite the fact that Airbus A340-300 is equipped with four engines it is one of the quietest airplanes, in the cabin the noise is not almost heard. Construction of A340-600 is meant to provide passenger as much personal space and comfort as possible.
---
More about age of the each airplane:
Airbus A340-600 +
---
Photo Airbus A340-600 Qatar Airways. High quality fotos
---
Usefull information about "Qatar Airways"
---