---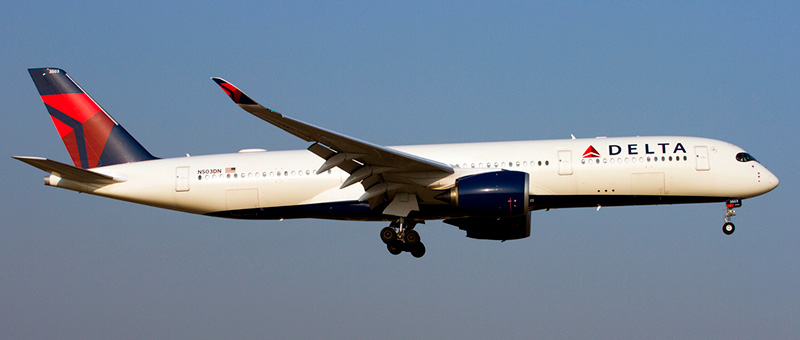 ---
---
Airbus A350-900 Delta Airlines. Photos and description of the plane
"Delta Airlines" operates 13 planes Airbus A350-900. Airbus A350-900 is airplane with enhanced comfort, smooth flight and is able to fly on big distances and less fuel consumption.
Airbus is the newest, most technologic and the most silent airplane.
For example Lufthansa has got first airplane Airbus A350-900 in the end of 2017. In the nearest future Airbus will deliver 10 more airplanes of these model to Lufthansa. All these airplanes will be based in Munich airport and will replace Airbus A340 airplanes that are used now.
---
First airplane Airbus A350-900 in Lufthansa was named Nurnberg.
The length of the airplane is 66,8 meters, wing span – 64,74 meters that is by 4,5 meter longer than of Airbus A330. Wing surface is 443 square meters – it is the biggest wing among all that have been ever created for one decked airplanes.
Maximum speed is 907 kilometers per hour. Flying range is 15 thousand kilometers, i.e. such airplane may have non-stop flight, for example from Moscow to Buenos Aires (distance about 13,5 thousand kilometers).
More about age of the each airplane:
Airbus A350-900 +
---
Photo Airbus A350-900 Delta Airlines. High quality fotos
---
Usefull information about "Delta Airlines"
---