---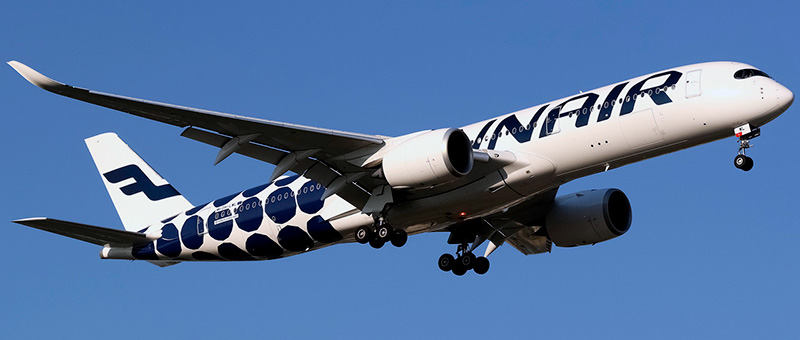 ---
---
Airbus A350-900 Finnair. Photos and description of the plane
Airbus A350-900 is long-haul wide-bodied passenger airplane elaborated by European company Airbus to replace airplanes A330 and A340.
Airbus A350-900 was introduced into operation in 2014. Commercial use began in January 2015. First ordering customer that received Airbus A350-900 became Airline Company Qatar.
Today this model is actively used by airline companies: Finnair, Cathay Pacific and Singapore Airlines.
---
Airbus A350-900 may transport from 325 to 380 passengers on 16100 kilometers distance. Main competitors of A350 family are Boeing 777, Boeing 787.
First commercial flight Airbus A350-900 made on February 10th 2017 by Lufthansa Company from Munich to Deli.
Airbus also manufactures Ultra-Long Range version – Airbus A350-900ULR.
---
Photo Airbus A350-900 Finnair. High quality fotos
---
Usefull information about "Finnair"
---