---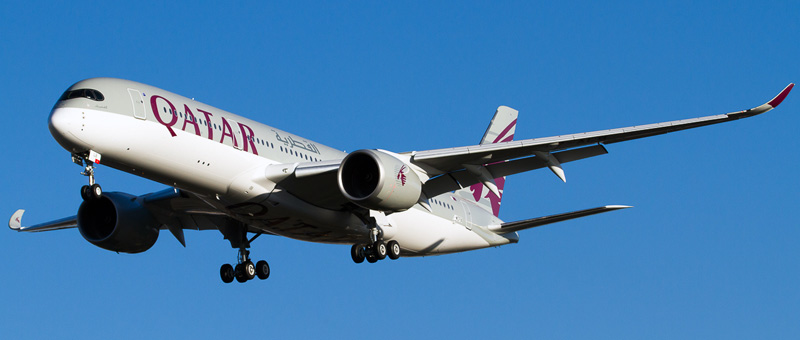 ---
---
Airbus A350-900 Qatar Airways. Photos and description of the plane
"Qatar Airways" operates 36 aircrafts Airbus A350-900. Airbus A350-900 is equipped with the most powerful engines Rolls-Royce Trent XWB located on the wings made of carbon fiber.
The wing area is 443 square meters – it is the biggest wing in Airbus history from ever constructed for one-deck airplane.
The wingspan is 64.8 meters that is by 4.5 meters more than of Airbus A330 and also equal to the wing span of Boeing modifications 777-200LR and 777-300ER that have insignificantly smaller wing area.
---
Airbus A350 has one of the widest cabins among long-range airplanes, its width is 5.96 meters. So, the airplane is able to accommodate up to 9 passenger seats in one row.
More about age of the each airplane:
Airbus A350-900 +
---
Photo Airbus A350-900 Qatar Airways. High quality fotos
---
Usefull information about "Qatar Airways"
---