---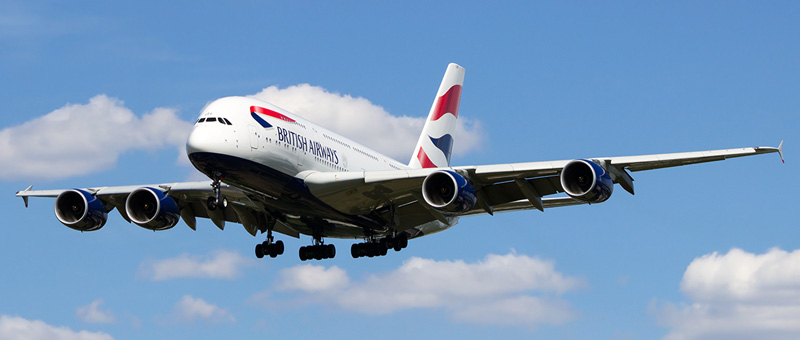 ---
---
Airbus A380-800 British Airways. Photos and description of the plane
"British Airways" operates 12 planes Airbus A380-800. Construction of this aircraft began in 1994 under code A3XX.
Giant-aircraft Airbus A-380 constructed by European aircraft corporation EADS is the biggest passenger airplane in the world both by the size and passenger capacity.
Airplane was constructed to serve intercontinental airlines that connect the biggest airports-hubs of Europe, Asia, Australia and North America.
---
First flight the aircraft has made on April 27th 2005, first flight with passengers from Singapore to Australia (455 passengers) – on October 25th 2007.
Competitor of Airbus A380 is Boeing 747.
More about age of the each airplane:
Airbus A380-800 +
---
Photo Airbus A380-800 British Airways. High quality fotos
---
Usefull information about "British Airways"
---