---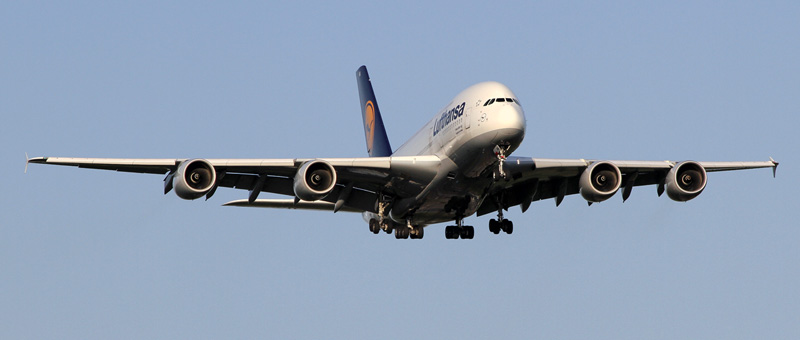 ---
---
Airbus A380-800 Lufthansa. Photos and description of the plane
"Lufthansa" operates 14 planes Airbus A380-800.
Two-decked wide-bodied aircraft appeared on airlines in 2007 setting in front of competitors high standards that no one could overcome as of yet.
Airbus A380-800 is used not only during long-range flights but also during domestic flights with high density of transportation.
---
The capacity of the Airbus A380-800 is from 400 to more than 800 passengers. The airplane may take continuous flight on 15000 kilometers distance, but if loaded fully – on 12000 kilometers. It accommodates by 42% passengers more and consumes by 22% less fuel per one passenger than Boeing 747-400.
More about age of the each airplane:
Airbus A380-800 +
---
Photo Airbus A380-800 Lufthansa. High quality fotos
---
Usefull information about "Lufthansa"
---