---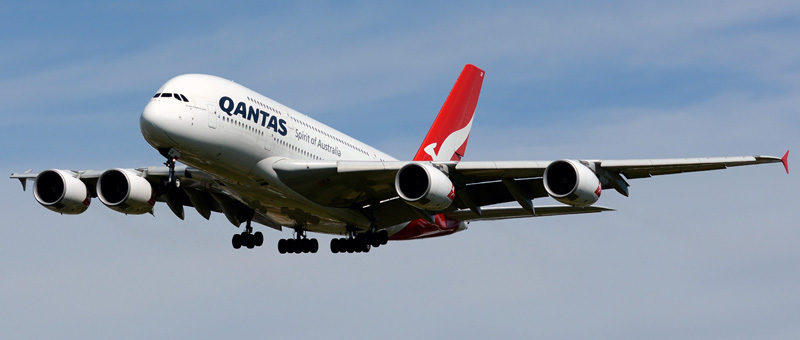 ---
---
Airbus A380-800 Qantas Airways. Photos and description of the plane
"Qantas Airways" operates 12 planes Airbus A380-800. Use of airplane Airbus A380 began in the beginning of 2007.
To the end of 2014 the number of Airbuses in service has made 139 units but the number of airline companies that use airplane Airbus A380 has made 10. Thus, the most number of A380 uses Emirates Airlines in number of 67 units. Other companies use Airbuses in number from 5 to 19 units.
Airbus A380 may be met generally on intercontinental flights. The major part of Airbuses are used by Asian airline companies (Emirates Airline, Singapore Airlines, Korean Air and other). In view of maintenance costs that are 10-15% less than for Boeing 747. Today Airbus A380 is quite popular airplane.
---
More about age of the each airplane:
Airbus A380-800 +
---
Photo Airbus A380-800 Qantas Airways. High quality fotos
---
Usefull information about "Qantas Airways"
---