---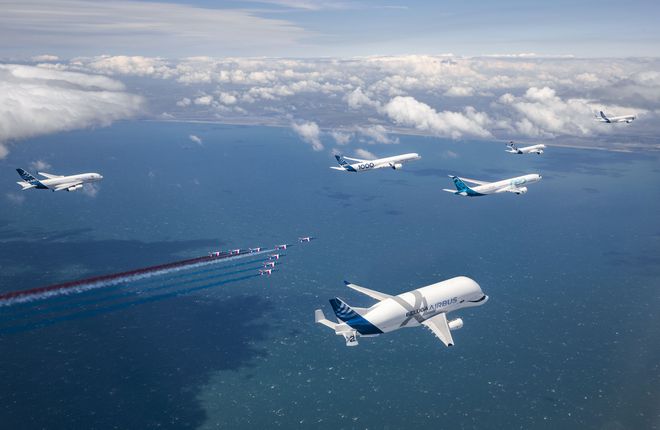 ---
---
Airbus celebrated 50th anniversary
European Aviation Corporation Airbus celebrated this week their 50th anniversary. It was founded on May 29th 1969 when French and German governments signed during the Le Bourget Air Show agreement about launching joint program on creation of the world first wide-body two-engine airplane A300. The goal of European countries was struggle with domination on the West market of civil aviation of US companies.
For the last 50 years European Aviation Company managed to take half of then world market of passenger airplanes forming so called duopoly with American Boeing. During this time Airbus delivered to Customers more than 12 thousands airplanes including 800 airplanes delivered during last year. As to the March 31st Airbus order portfolio made 7357 airplanes.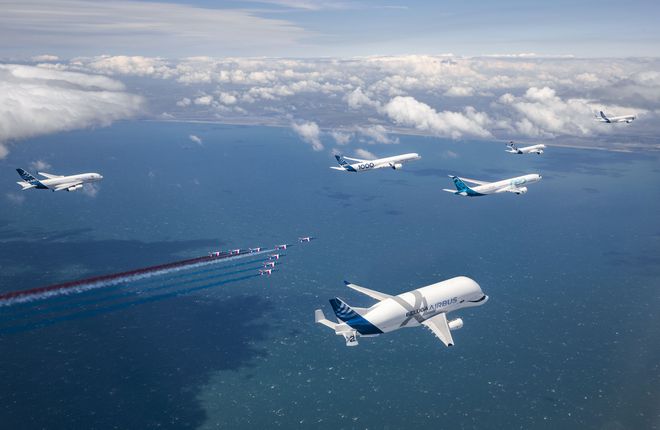 ---
Airbus anniversary was celebrated with holiday flight of the company's airplanes together with French pilot group Patrouille de France.
Today Airbus is one of the leading world aviation companies in which work more than 130000 employees in 180 cities of the world.
"Airbus is inspiring history of success and wonderful example of European integration. During this 50 years we became path breakers not just once thanks to our passion for work of love and pursuance of innovations" – the CEO Guillaume Faury marked.