---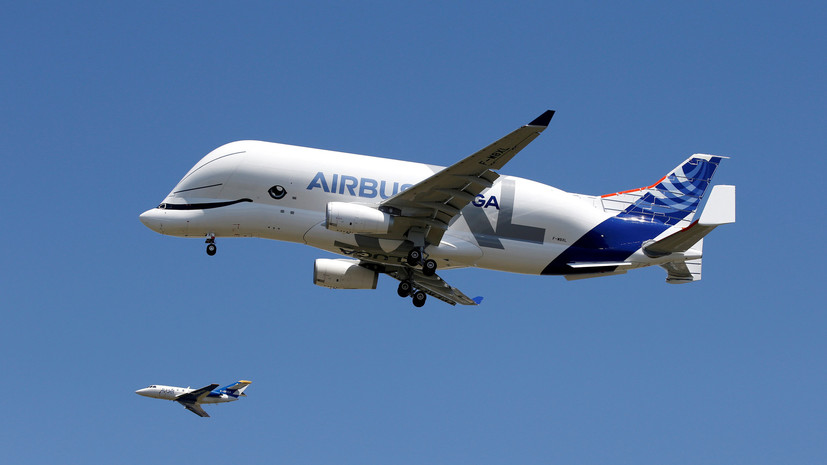 ---
---
Airbus Company has shown flight of the new cargo airplane Beluga XL
Cargo airplane Beluga XL is planned to be used for transportation of oversize load.
New heavy aircraft Airbus Beluga XL has made first flight. Trial flight was made from the territory of Toulouse airport Blagnac on July 19th. Introduction into service of the new airplane is planned for 2019 for making flights in the framework of logistic chain of the manufacturer and to 2025 planes of this type should replace airplanes Beluga ST of previous generation.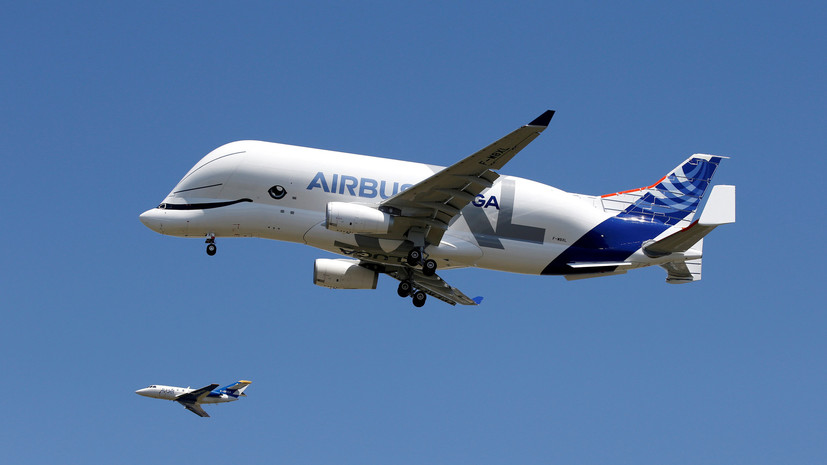 ---
Airplane with the livery of "smiling" whale is the first one out of five planned for construction. The distinction of these airplanes is large cargo compartment in the upper part of the body. During full load of 47 tones airplanes of this type may fly on distance of about 1700 kilometers. Previous aircraft Airbus A300-600ST Super Transporter was used for transportation of the body parts of the biggest passenger airplane Airbus A-380.
Airbus Beluga XL is 7 meters longer than previous airplane and has wider body.
Beluga XL is being developed since 2016. The new generation is based on the airplane A330-200 saving maximum possible quantity of the existing components and equipment. In fact assembling of the first airplane began in December 2015. For manufacturing of some body sections is responsible Aernnova Company. But in January 2018 assembling of the plane was finished in Toulouse. At the same time the second airplane Airbus A330 was delivered to this plant for further reequipment to Beluga XL. Rools-Royce Trent 700 have been chosen as engine units for cargo airplanes.
Wheeling out of the ready airplane took place on June 29th 2018.
The video of the first flight Airbus Company has published in Twitter account.
The day before French company Akka Technologies has presented hybrid of the airplane and train that was named Link & Fly. During landing it folds the wings and may continue its way like common train.