---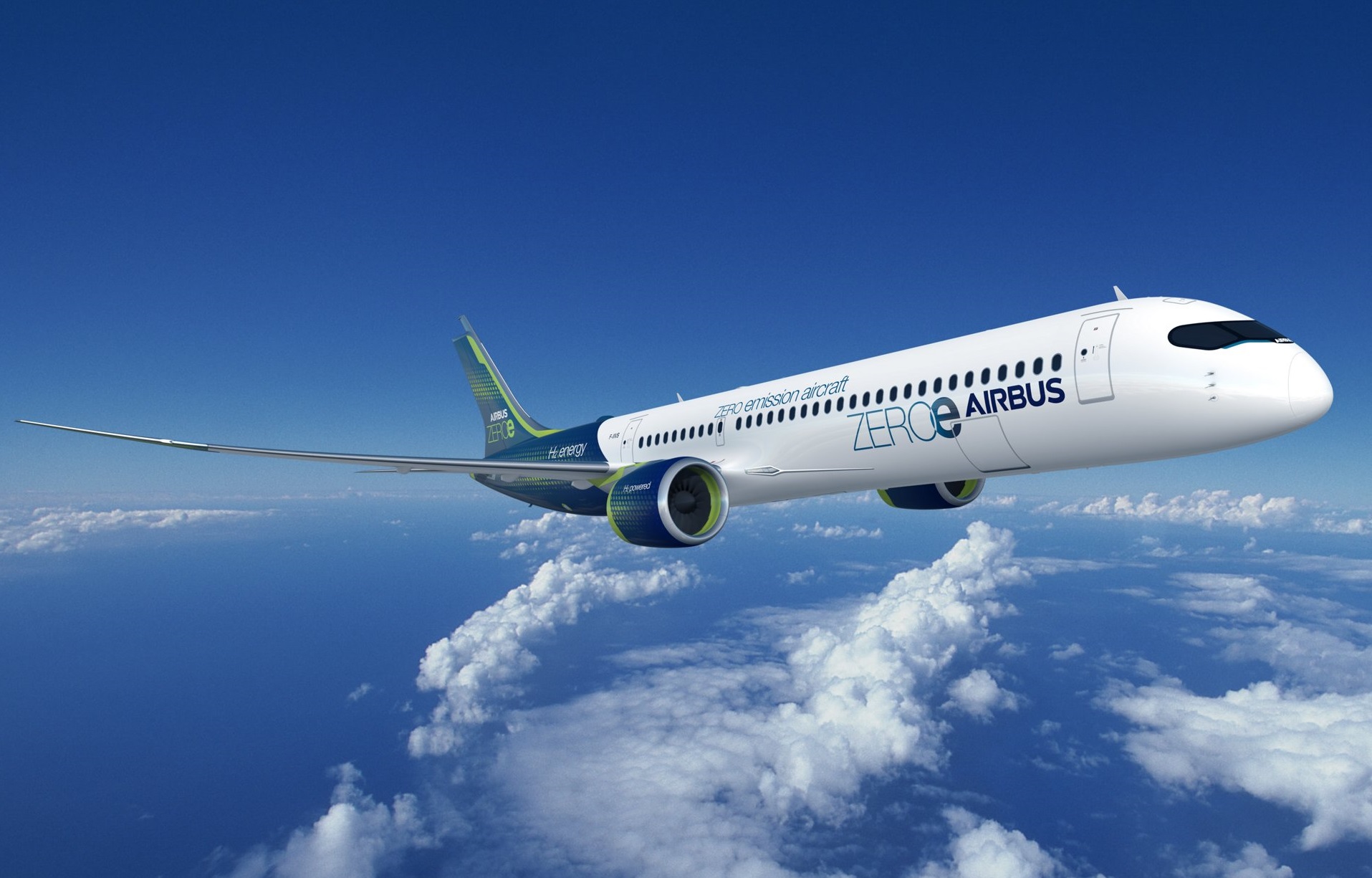 ---
---
Airbus presented three designs of the airplane with hydrogen engine. Part 1
First commercial airplane of ZEROe conception should appear to 2035.
At the Zero Emissions Day (that is annually observed on September 21st) European aviation consortium Airbus presented their vision of aviation without greenhouse gas emissions. Concepts of three passenger airplanes that use liquid hydrogen instead of kerosene reflect strive of the company to play leading role in the branch transformation to achieve zero volume of CO2 emissions.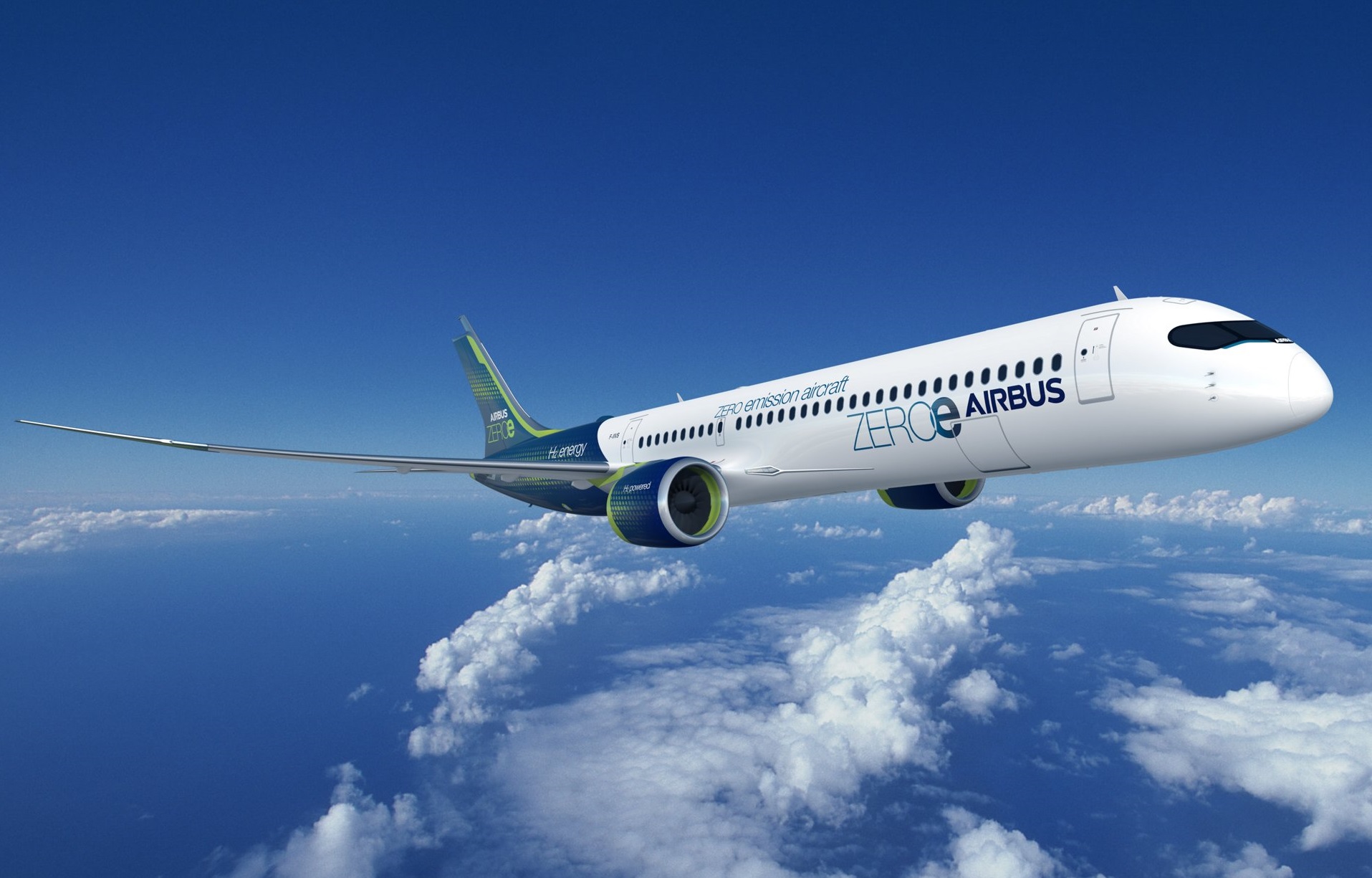 ---
All three airplanes have common code named ZEROe as of yet (from zero emissions). The first one represents narrow-body airplane for transcontinental flights similar to Airbus 321neo with turbo-prop engine, with 200 passengers' capacity and flying range about 3800 kilometers. Tanks for hydrogen fuel will be located in pressurized section in the tail part of the airplane (for liquid hydrogen are necessary tanks of big volume that must endure significant pressure hence be of cylindrical or spherical form with location inside the body).
Second concept is meant for regional transportation and represents narrow-body airplane with turbo-prop engines with 100 passengers' capacity and flying range of about 1900 kilometers. The most interesting novelty is the third concept, wide-body airplane concept with turbo-prop engines constructed under the principle "flying wing" that doesn't have realization in the field of commercial transport as of yet. Entire body represents wing inside of which are located passenger cabin that may accommodate 200 passengers and fuel tanks. Flying range will make about 3800 kilometers.