---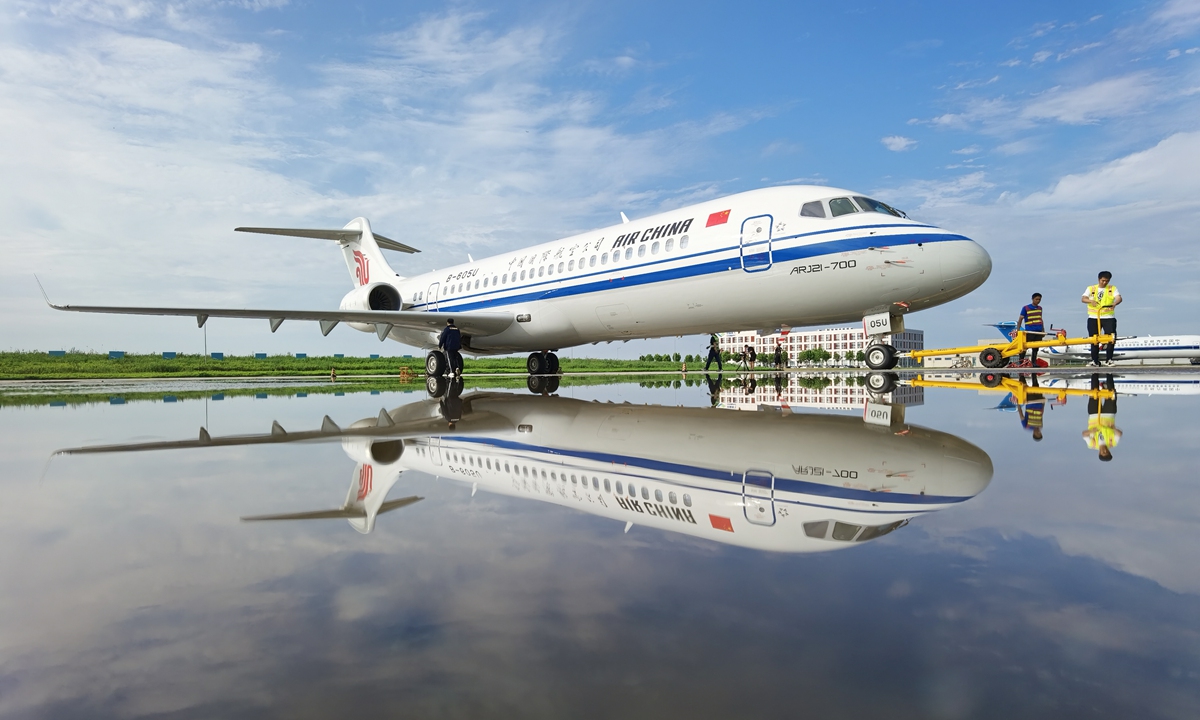 ---
---
Airline company China Southern Airlines starts commercial use of the China manufactured airplane ARJ21
Chinese airline company China Southern Airlines the biggest air carrier of the country on Wednesday has officially introduced into commercial use airplane ARJ21 produced domestically – the airline company informs.
Its first commercial flight ARJ21 made on regional route that connects cities Guangzhou and Zhejiang of Guangdong province located on the South of China.
According to plan of the airline company development to 2024 fleet of this air carrier will count 35 airplanes of this model.
---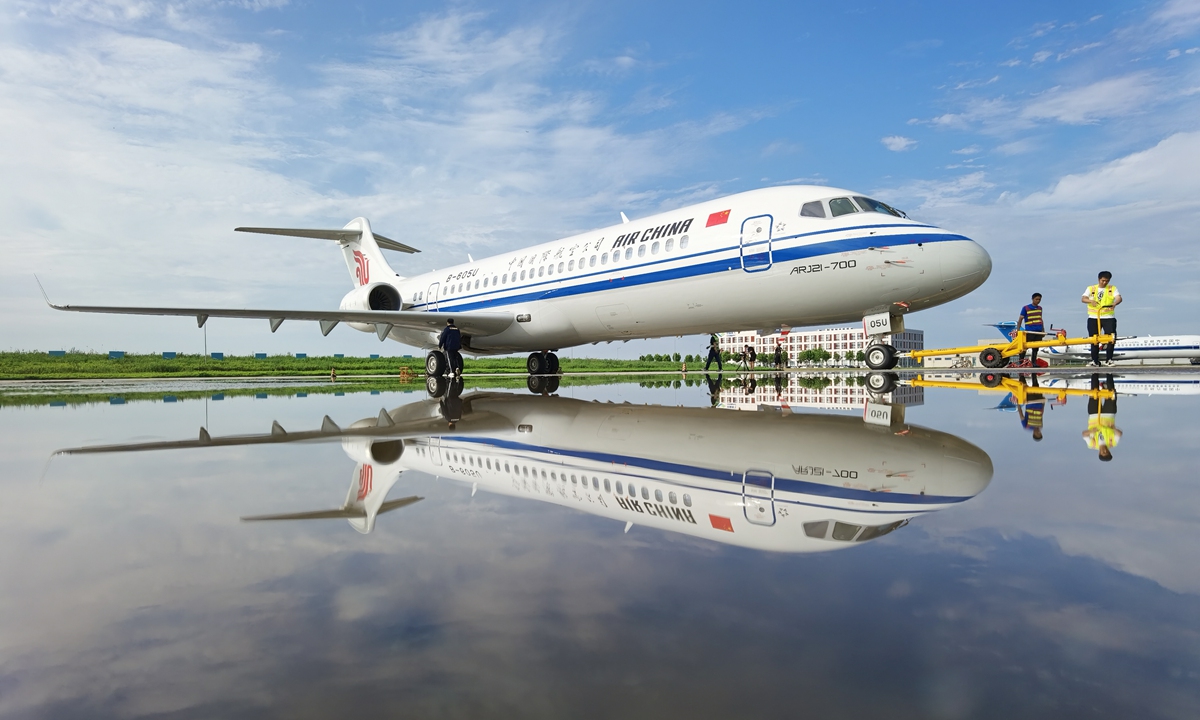 ARJ21 is the first self-engineered Chinese regional passenger airplane. It was created by Commercial Aircraft Corporation of China (COMAC). It may accommodate 78-90 passengers and may fly on the distance up to 3700 kilometers in high-mountain regions and table land regions. Beside this airplane is able to adapt to various conditions in the airport.
Being path breaker among Chinese-made commercial airplanes, ARJ21 is operated from June 2016.
On June 28th China Southern Airlines received their first airplane of this model.
Later airline company made emergency training, flight instruction, personnel training and other related procedures in order to provide safe exploitation of the novelty.
Airline company China Southern Airlines based in Guangzhou is the biggest air carrier in Asia. To the end of 2019 its fleet counted more than 860 airplanes.