---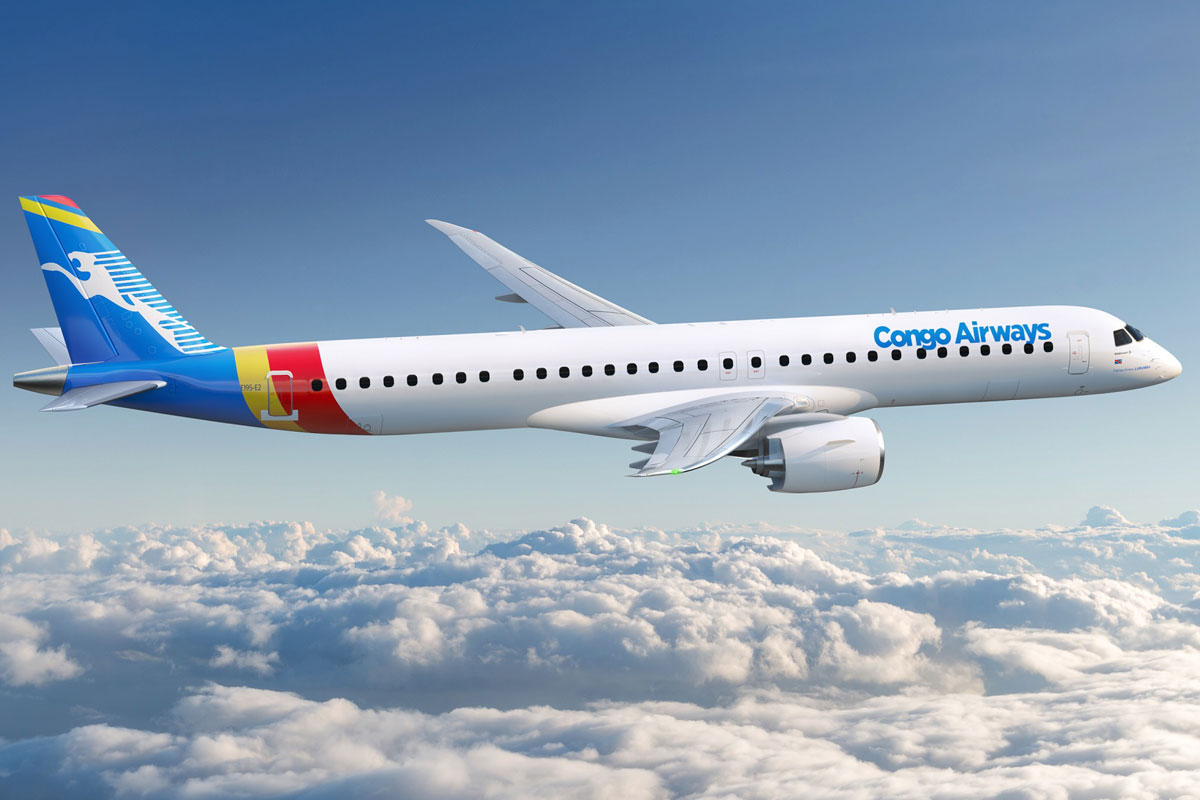 ---
---
Airline company Congo Airways placed firm order for two airplanes Embraer E195-E2
Just within six months after their first order on the airplanes Embraer E-190 of E2 generation, airline company Congo Airways placed firm order for two more airplanes E-195-E2 – informs Embraer press service.
Total value of the transaction for four airplanes made 272 million USD at current catalogue prices.
Desire Bantu, the CEO of Congo Airways: "We see an opportunity in our market and the crisis we are all facing for Congo Airways to emerge stronger. These new airplanes will allow us to expand our passenger and cargo transportations in the regions with high demand such as Cape town, Johannesburg and Abidjan."
---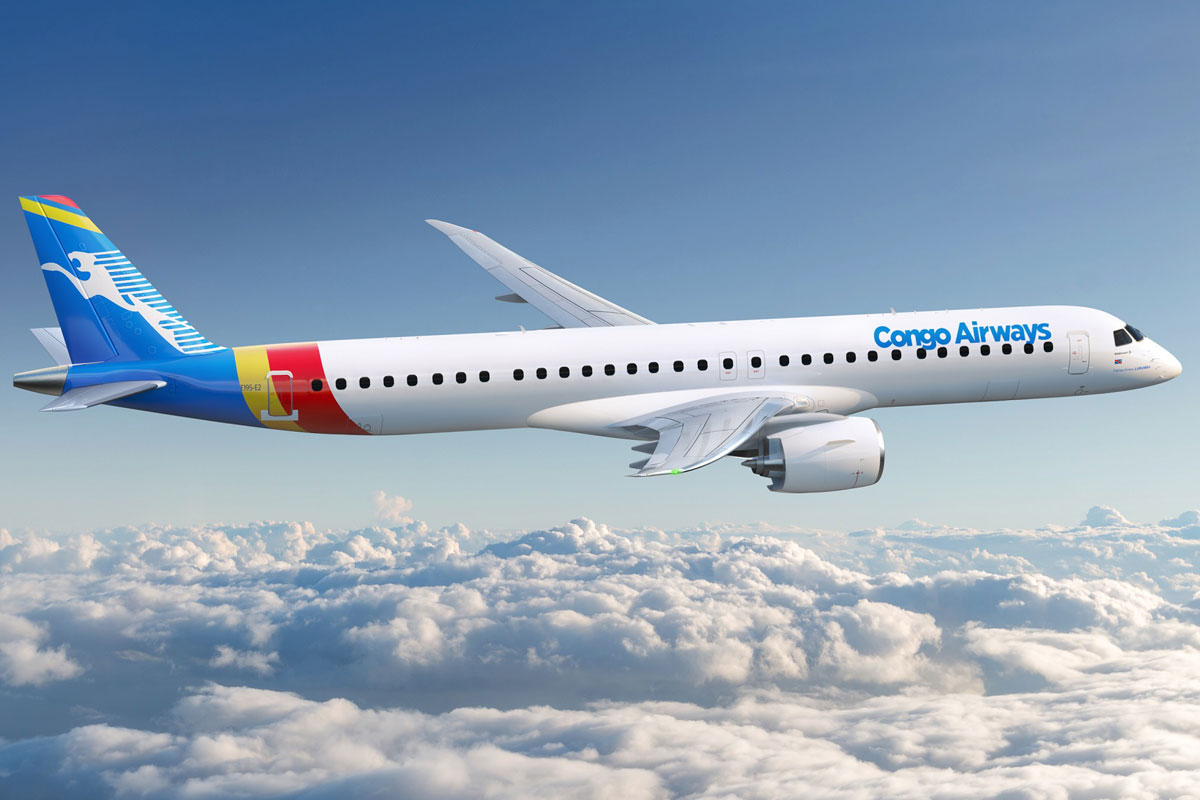 "Africa for a long time was considered market of mostly low frequencies and long routes. Now airline companies begin to enhance frequency of flights and open new routes. Airplanes of E2 family are perfect for the short-haul routes that previously were made by narrow-body airplanes keeping frequency and regulating passenger capacity on new level," – Cezar Pereira, vice president of Europe, Middle East and Africa of Embraer Commercial Aviation.
E195-E2 airplanes will have two-class configuration for 120 seats, 12 in business class and 109 in economy class. Airplanes E190-E2 of the airline company Congo Airway will accommodate up to 96 passengers. It is expected that deliveries of E2 airplanes will start in 2022.
At present moment in Africa are operated 206 Embraer airplanes by 56 airline companies in 29 countries.