---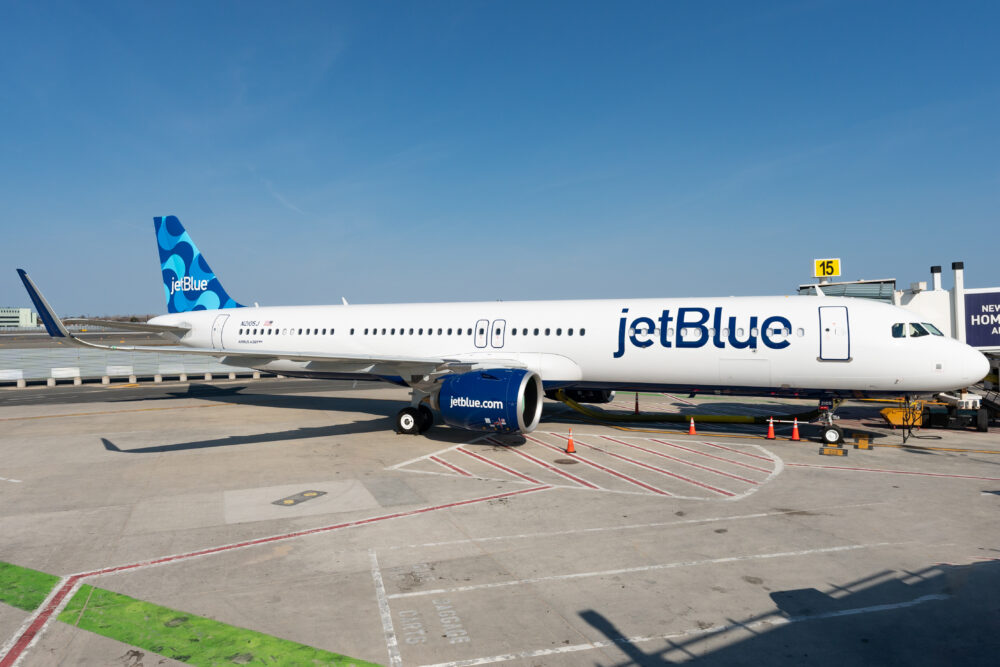 ---
---
Airline company JetBlue received first airplane Airbus A321LR that allows company to open transatlantic route in the history. Part 1
Long-haul version of the airplane A321 will make JetBlue flights between New York, Boston and London. A321LR from JetBlue is first narrow-body airplane with the cabin Airspace by Airbus that has improved even more Mint spaces and economy class on the board of the airplane.
On April 29th JetBlue announced delivery of the first airplane Airbus A321 Long Range (LR) with empennage N4022J. On the afternoon of April 29th, it arrived to the Terminal 5 of the John F. Kennedy (JFK) International Airport that is home airport for JetBlue. This A321LR airplane was assembled at the Airbus factory in Hamburg, Germany and will allow JetBlue to launch this summer first in its history transatlantic route between USA and London.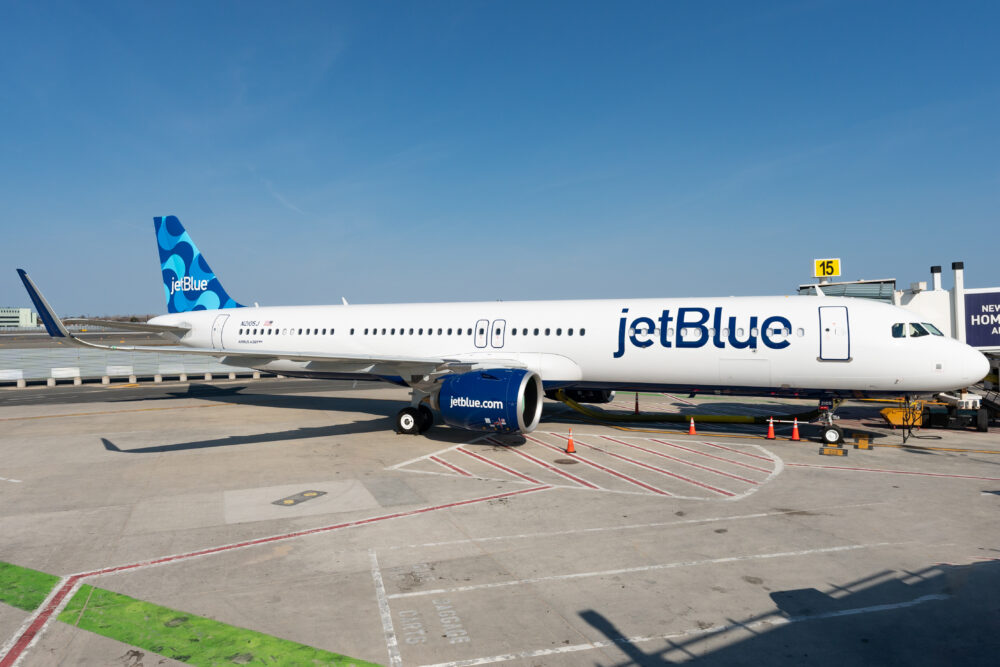 ---
A321LR allows JetBlue to expand into new markets of long-haul flights such as London that were not accessible earlier for the airline company with the fleet it had. Flying range of the LR that makes 4000 nautical miles is reached thanks to three additional central fuel tanks. Airplane provides 30% fuel economy and almost 50% reduction of noise loudness level as compared to previous airplanes' generation. In April 2019 JetBlue re-equipped 13 airplanes in existing order book for A321 into version LR with opportunity of re-equipping additional machines. Besides, JetBlue has re-equipped 13 more airplanes in existing book of orders for A321 version with extremely long-range or XLR.
JetBlue is also global partner in launching new Airspace by Airbus cabin, for the first time introducing into A321 style of long-haul flights. Airspace has a number of improvements many of which are designed namely for JetBlue, including:
– Amazing illuminated overhead panels in the whole cabin on which is shown image made specially for JetBlue.
– Tunable LED lighting that changes on various stages of the flight for reducing time zone change syndrome.
– The biggest cargo compartments on narrow-body airplane
– New ergonomic side panels create additional individual space on shoulders' level.
– Passenger meeting area (near the front door) is equipped in a new way
– Updated lavatory service units with antibacterial surfaces.
Modern Airspace elements customized for JetBlue, create atmosphere in boutique style for passengers who used long-expected transatlantic service of the airline company.