---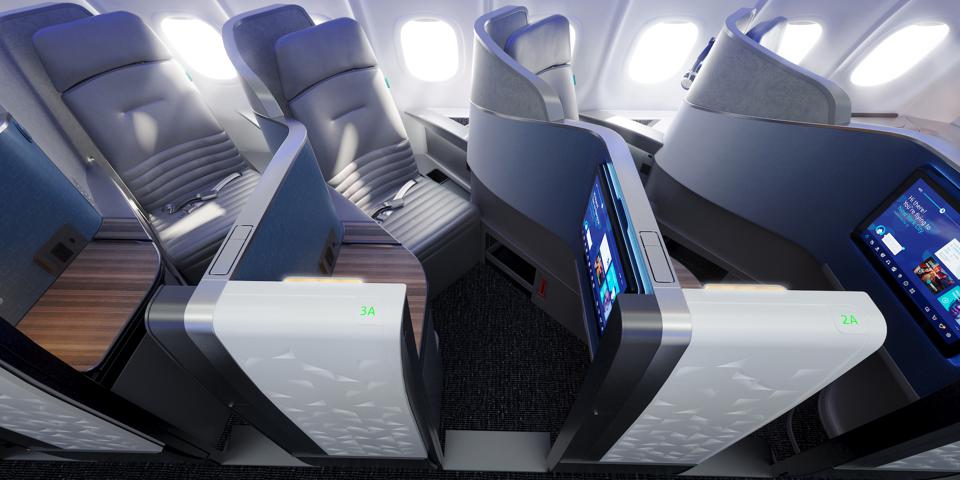 ---
---
Airline company JetBlue received first airplane Airbus A321LR that allows company to open transatlantic route in the history. Part 2
JetBlue A321LR has two engines Pratt & Whitney GTF. GTF engine with its breakthrough technology of the geared fan convert aviation having unparallel economic and ecology characteristics. In the Pratt & Whitney engines are also used achievements in the fields of aerodynamics, light materials and other important technology enhancements.
Entry into transatlantic market of JetBlue company known in USA with big space for legs between passenger seats, direct TV and entertainment programs on each seat back, free broadband Internet Fly-Fi (b), free snacks and no alcohol beverages and perfect service of the Customers will open new era of customer-focused not expensive travels for those who goes to Holiday or business trip.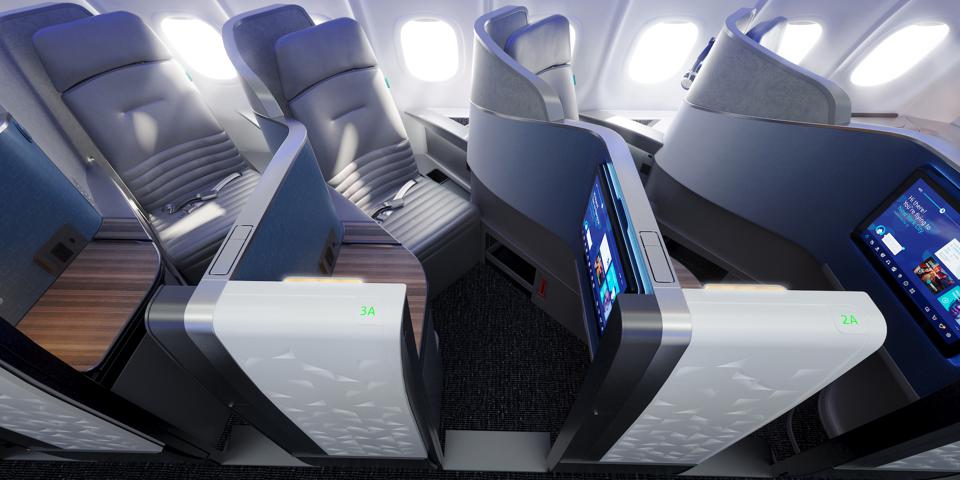 ---
Premium decision Mint offered by the company that wad first to revolutionize transcontinental trips to USA and was fully reconsidered for transatlantic flights may become for the customers a fresh choice during flights between USA and Great Britain. JetBlue Mint has 24 individual compartments with fully horizontal sleeping accommodation and sliding door, specially designed seat cushions from Tuft & Needle and many designers' solutions that allow each passenger feel themselves in the air like home. In the framework of renewal JetBlue will also present last innovation – amazing solution Mint Studio that offers the biggest space among premium-class solutions of the American airline companies.
JetBlue has one of the best conditions for passengers of economy class (Core) and they have been also reconsidered for transatlantic flights. Company offers new level of service to those customers who want to receive unforgettable impressions at low prices. All comforts to which JetBlue customers get used to will be improved thanks to recently signed partnership with Dig company that has accomplished its original catering concept on folding tables on the height of 35000 foots. It is first JetBlue free meal in the economy class. Passengers of the economy class on which fall just 114 seats will enjoy comfort in boutique style wherever they seat.
Passengers of the economy class as well as Mint will be able to use connection during entire flight, using popular unlimited wireless high-speed access of the airline company. Besides, passengers will receive access to selection of live television broadcast of the news and sport channels from their seats as well as to the vast library of entertainments that will allow them using numerous screens on the board like at home.
Additional details about routes to London, schedule and dates of sale launch will appear in the nearest future.