---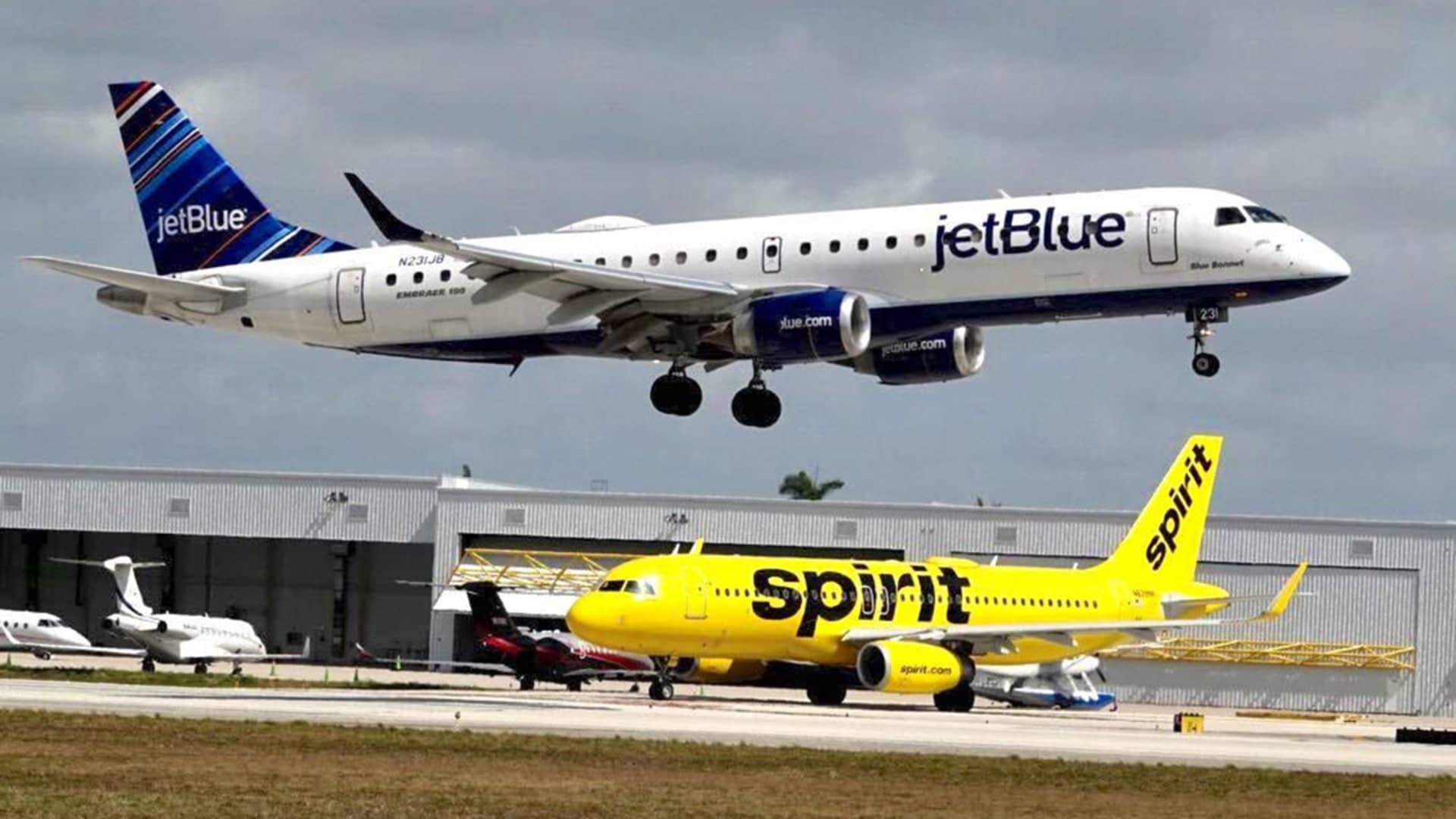 ---
---
American JetBlue will acquire Spirit Airlines for $3.8 billion
As result the fifth biggest air carrier of USA will be created.
American airline company JetBlue Airways Corp signed agreement for Spirit Airlines Inc. acquisition for $3.8 billion. Spirit Airlines stockholders will receive $33.5 for stock, common release of the carriers says.
Parties expect transaction completion not later than first half of the year of 2024.
---
Agreement is subject to approval by regulatory authorities.
In case of successful merge completion in USA will be created fifth biggest air carrier after American Airlines Group Inc., Delta Air Lines Inc., United Airlines Holdings Inc. and Southwest Airlines Co. New airline company will count about 77 million customers but its fleet will have 458 airplanes.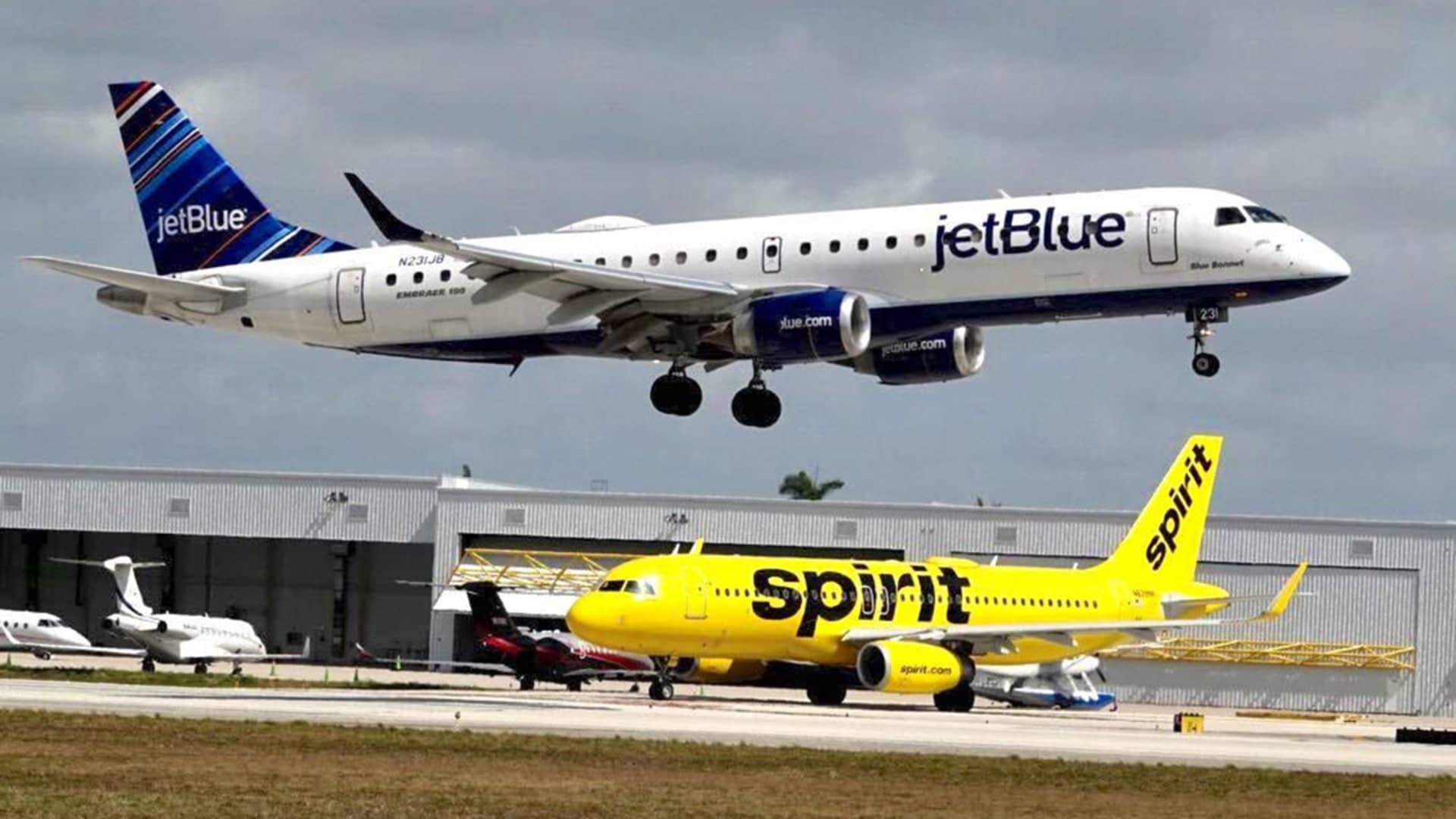 Transaction between JetBlue and Spirit Airlines represents JetBlue victory in competition for low-cost airline company with competitor Frontier Group Holdings Inc.
Frontier offered to buy Spirit Airline for $2.6 billion and companies have even signed agreement in February 2022. However, stockholders of Spirit Airlines haven't supported this transaction on the meeting and agreement was terminated.
Spirit Airlines after JetBlue entered the struggle for the airline company on Spring 2022 initially hasn't agreed for JetBlue's offer, reasoning their position with the fact that transaction with Frontier has more chances to be approved by regulatory authorities.
U.S. Department of Justice during long time is worried about the problem of competition reduction in the area of air transport in the country after conclusion of some major transactions. Department is already conducting lawsuit with JetBlue and American Airlines trying to terminate cooperation of two companies.
"We believe we can uniquely be a solution to the lack of competition in the U.S. airline industry and the continued dominance of the Big Four", – JetBlue CEO Robin Hayes said.