---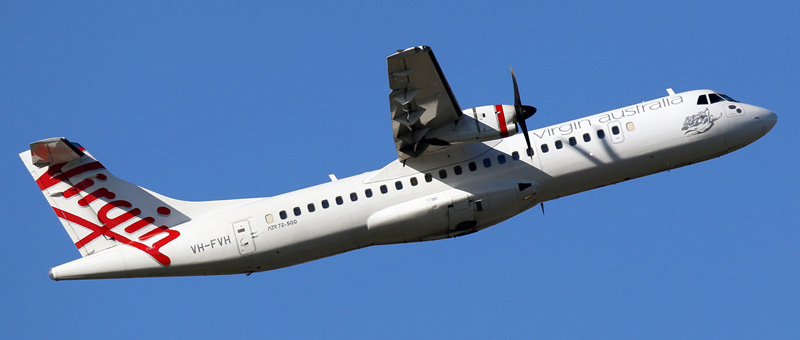 ---
---
ATR 72-500 Virgin Australia. Photos and description of the plane
"Virgin Australia" operates 8 aircrafts ATR 72. The year of the first flight of ATR 72 airplane is 1998.
ATR 72 is short-haul turboprop airplane is the further development of ATR42 model with the body elongated by 4.5 meters and increased passenger capacity. Together this two models represent family of ATR airplanes.
ATR 72 is used by airline companies since 1989 and during this time have been constructed several modifications:
---
ATR 72-200 (initial version with engines Patt&Whitney PW124B and five-lobed rotors),
ATR72-210 (with more powerful engines PW127),
ATR 72-500 (with six-lobed rotors, engines PW127F and increased take-off weight).
There are also cargo, military and VIP versions of ATR72 airplane.
During entire period of production more than 400 units of ATR72 have been constructed.
More about age of the each airplane:
ATR 72 +
---
Photo ATR 72 Virgin Australia. High quality fotos
---
Useful information about "Virgin Australia"
---