---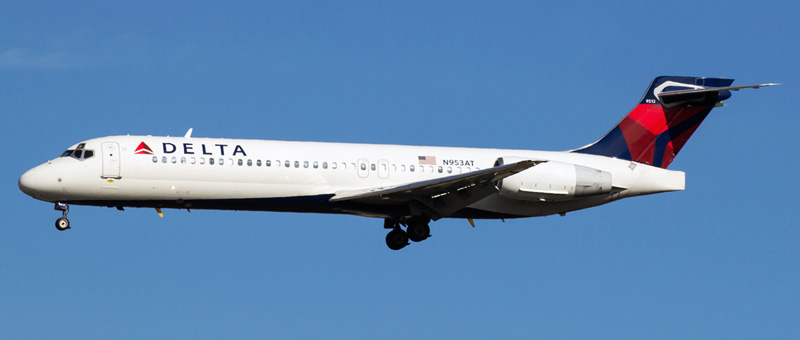 ---
---
Boeing 717-200 Delta Airlines. Photos and description of the plane
"Delta Airlines" operates 91 aircraft Boeing 717-200. The year of the first Boeing 717-200 flight is 1998.
Short-haul Boeing 717 became finalizing model of airplane family DC-9, MD 80/90 that were constructed during 40 years beginning with 1965.
---
First the airplane was named McDonnell Douglas MD-95 and was developed as shortened version of MD-90 model. During the airplane development Boeing Company has merged McDonnell Douglas and in 1997 MD-95 was renamed to Boeing 717. Despite the merger the construction of the airplane continued. First production airplanes began to arrive to airline companies 1999.
Boeing 717 took place of the smallest aircraft in Boeing model range. The construction of the airplane took place from 1997 to 2006. During this period 156 airplanes have been constructed.
More about age of the each airplane:
Boeing 717-200 +
---
Photo Boeing 717-200 Delta Airlines. High quality fotos
---
Usefull information about "Delta Airlines"
---