---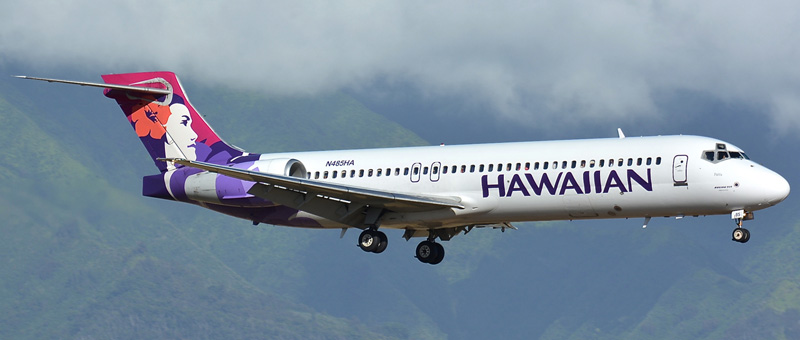 ---
---
Boeing 717-200 Hawaiian Airlines. Photos and description of the plane
"Hawaiian Airlines" operates 20 aircrafts Boeing 717-200. Boeing 717 is two-engine narrow-bodied jet passenger airplane constructed for regional market of air transportation of small and medium haul with high flight frequency.
This airplane shouldn't be confused with the airplane-prototype Model 717 constructed in 1950's by Boeing company on the base of which was later constructed tanker aircraft Boeing C-135 Stratolifter.
This Boeing 717 was constructed in 1990's and is continuation of development of short range aircrafts' family DC-9, MD-80 and MD-90 constructed by McDonnell Douglas company.
---
Also for today Boeing 717 is one of the smallest passenger jet constructed by "Boeing Commercial Airplanes" company.
More about age of the each airplane:
Boeing 717-200 +
---
Photo Boeing 717-200 Hawaiian Airlines. High quality fotos
---
Usefull information about "Hawaiian Airlines"
---