---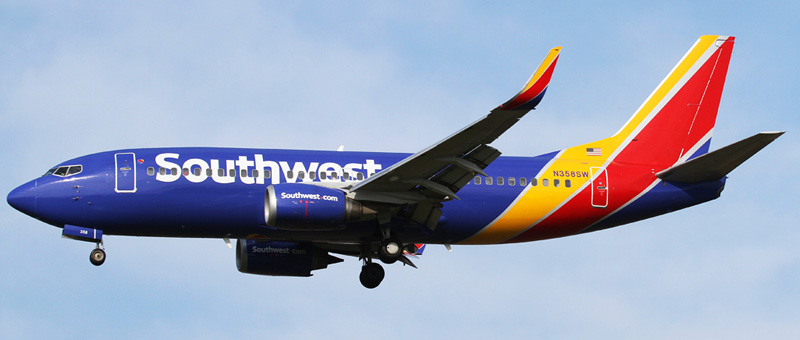 ---
---
Boeing 737-300 Southwest Airlines. Photos and description of the plane
"Southwest Airlines" operates Boeing 737-300. The year of the first flight of Boeing 737-300 is 1984.
Boeing 737-300 was developed on the base of Boeing 737-200 airplane and differed from it with extended-fuselage, new cabin and changed fin. On this airplane have been also installed essentially other more economical engines and digital aviation electronics.
Boeing 737-300 became the base model of so-called classic series of Boeing-737 aircraft family (Boeing 737 Classic), along with the models 737-400 (version with extended-fuselage) and 737-500 (with shortened-fuselage and increased flying range).
---
Construction of Boeing 737-300 continued from 1974 to 1999. During this period 1113 airplanes have been produced. From 2005 is active program of reequipmenting the airplanes of early production into cargo variants Boeing 737-300SF. At the end of 1990's was developed model 737-700 for replacing Boeing 737-300.
More about age of the each airplane:
---
Photo Boeing 737-300 Southwest Airlines. High quality fotos
---
Usefull information about "Southwest Airlines"
---