---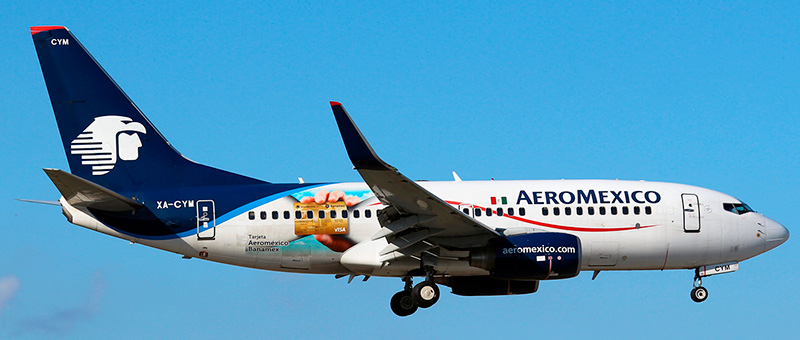 ---
---
Boeing 737-700 Aeromexico. Photos and description of the plane
"Aeromexico" operates 13 planes Boeing 737-700. Passenger aircraft Boeing 737-700 is representative of Next Generation series that belongs to the family of the two-engine narrow-bodies airplanes Boeing 737 that are used during short and medium-haul destinations.
Airplane Boeing 737-700 was constructed actually to replace model Boeing 737-300. As to number of seats this airplane corresponds to its predecessor.
In two-class cabin version Boeing 737-700 may accommodate 126 passengers. In case of maximum number of seats the airplane may accommodate 149 passengers. Boeing 737-700 also became the first airplane constructed under program "737 Next Generation".
---
For today the main competitor of the aircraft Boeing 737-700 is narrow-bodied airplane Airbus A319.
More about age of the each airplane:
Boeing 737-700 +
---
Photo Boeing 737-700 Aeromexico. High quality fotos
---
Usefull information about "Aeromexico"
---