---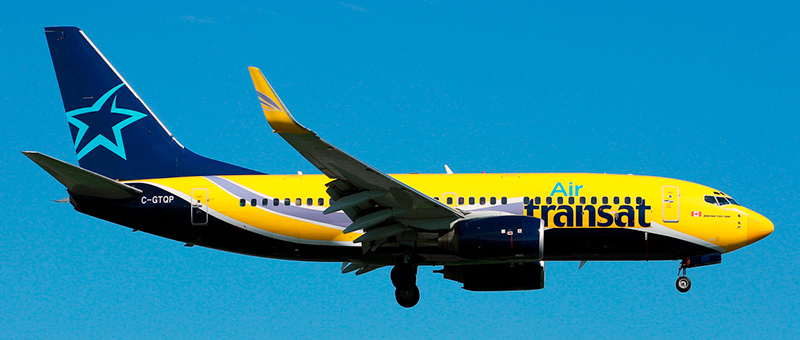 ---
---
Boeing 737-700 Air Transat. Photos and description of the plane
"Air Transat" operates 3 aircrafts Boeing 737-700. About start of the work over airplanes of "737 Next Generation" series was officially announced in November 1993.
The first customer of the airplanes of new series became Southwest Airlines that in January 1994 has preordered 63 new airplanes. Initially airplane Boeing 737-700 had designation Boeing 737-300X that has shown on connection with the model Boeing 737-300.
On the new airplane have been installed turbofan double-flow engines CFM International CFM56-7B20s, with thrust about 91.kN.
---
Boeing 737-700 has also got new tail empennage and new wing the span of which is by 5.44 meters more than of Boeing 737-300.
More about age of the each airplane:
Boeing 737-700 +
---
Photo Boeing 737-700 Air Transat. High quality fotos
---
Usefull information about "Air Transat"
---