---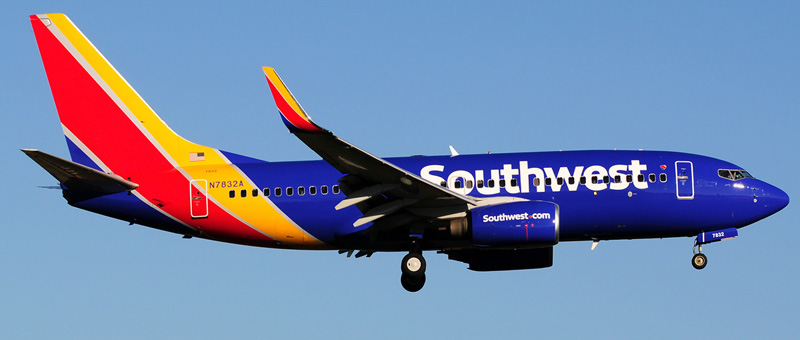 ---
---
Boeing 737-700 Southwest Airlines. Photos and description of the plane
"Southwest Airlines" operates 513 aircrafts Boeing 737-700. Boeing 737-700 is airplane for airlines of short and medium haul.
In 1992-1993 Boeing began examination of 737 airplanes subfamily that got designation 737-NGA (New Generation Airliner) or 737-X. Company has planned to improve significantly performance data and economic features taking as a basis construction of Boeing 737-700 airplane in order to extend period of the useful life of airplanes of 737 model (most popular in the world) in 21st century and also to promote competitiveness with similar aircrafts from Airbus Industry consortium.
Officially about start of works on airplanes of 737 Next Generation series was reported in November 1993. The first Customer of the aircrafts of new series became Southwest Airlines that in January 1994 has made preorder for 63 new planes.
---
Initially airplane Boeing 737-700 had designation Boeing 737-300X what indicated connection with model Boeing 737-300.
More about age of the each airplane:
Boeing 737-700 +
---
Photo Boeing 737-700 Southwest Airlines. High quality fotos
---
Photo of unusual Boeing 737-700 livery Southwest Airlines. High quality fotos
---
Usefull information about "Southwest Airlines"
---