---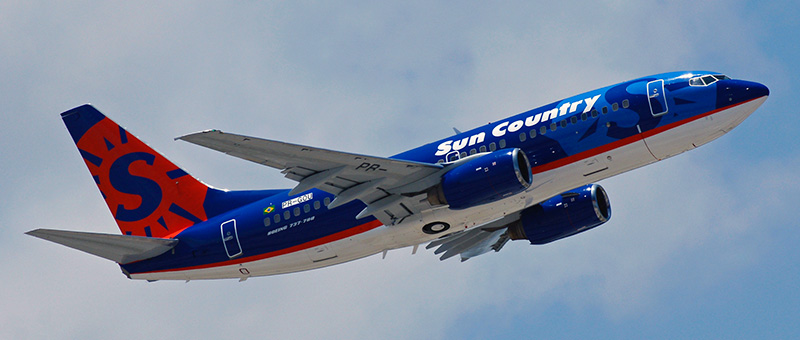 ---
---
Boeing 737-700 Sun Country Airlines. Photos and description of the plane
"Sun Country Airlines" operates 4 aircrafts Boeing 737-700. On the airplane Boeing 737-700 was used digital avionics EFIS made by American company Honeywell.
To show all necessary information about the flight six multifunctional LED-displays are used. Also appeared opportunity to install on the windscreen of the airplane collimated display, so called head-up display (HUD).
Passenger cabin of the airplane Boeing 737-700 was engineered on the base of the cabin of Boeing 757. The major part of other details hasn't almost changed from the Boeing 737-300.
---
Ready Boeing 737-700 has left manufacturing shelter on December 7th 1996. First flight of this airplane took place on February 9th 1997. In November of the same year the aircraft has got certificate and one month later it was introduced into service.
More about age of the each airplane:
Boeing 737-700 +
---
Photo Boeing 737-700 Sun Country Airlines. High quality fotos
---
Usefull information about "Sun Country Airlines"
---