---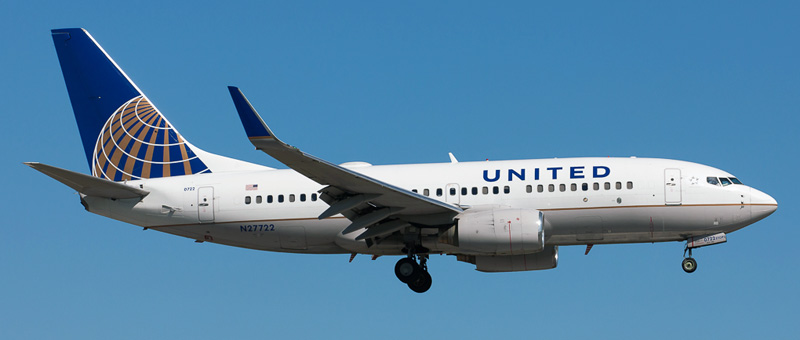 ---
---
Boeing 737-700 United Airlines. Photos and description of the plane
"United Airlines" operates 40 aircrafts Boeing 737-700. Boeing 737-700 is medium-haul airplane.
Boeing 737-700 had to replace 737-300 model. It differs from that model in digital cockpit, new wing, empennage and more modern engines. The airplane is mainly used on the routes between North America and Europe. To main competitors of the airplane belongs Airbus A319.
First flight was made in 1997. Commercial use of the airplane began in January 1998. On the base of Boeing 737-700 were constructed modifications: Boeing 737-700C (convertible passenger/cargo variant), Boeing 737-700ER (with increased flying range) and BBJ – Boeing Business Jet (saloon business variant).
---
More about age of the each airplane:
Boeing 737-700 +
---
Photo Boeing 737-700 United Airlines. High quality fotos
---
Usefull information about "United Airlines"
---