---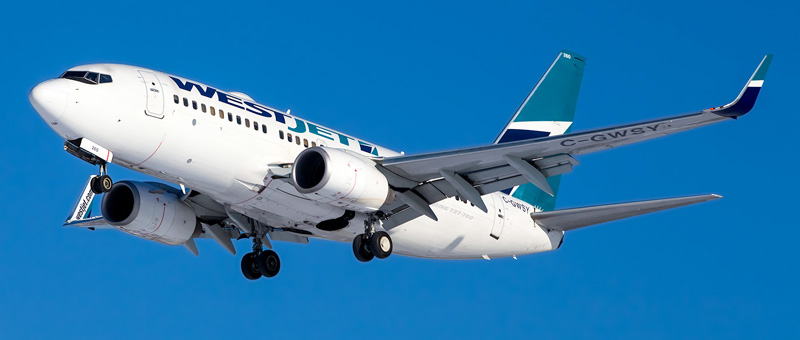 ---
---
Boeing 737-700 WestJet. Photos and description of the plane
"WestJet" operates 54 aircrafts Boeing 737-700. Boeing 737-700 uses digital hardware complex EFIS of American company Honeywell with six flat led displays. The architecture of the complex is the same as of Boeing 777.
Also there is opportunity of head-up display installation (HUD) on the windshield glazing.
On the Boeing 737-700 are installed engines CFM56-7B20 (2 x 9080 kilogram force), CFM56-7B22 (2 x 10000 kilogram force) or CFM56-7B24 (2 x 10915 kilogram force).
---
The noise level of Boeing 737-700 corresponds to ICAO standards.
Serial construction of Boeing 737-700 began in 1997. To the beginning of 1997 218 units of this modification were sold.
In one class cabin with 189 passenger seats the distance between the rows of seats is 81 centimeters while Boeing 737-800 with the same configuration has76 centimeters distance.
More about age of the each airplane:
Boeing 737-700 +
---
Photo Boeing 737-700 WestJet. High quality fotos
---
Useful information about "WestJet"
---