---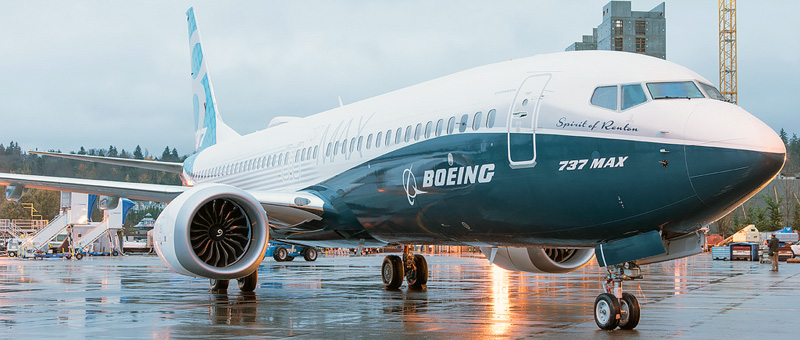 ---
---
Boeing 737-8 MAX Southwest Airlines. Photos and description of the plane
"Southwest Airlines" operates Boeing 737-8 MAX. Year of the first Boeing 737MAX flight is 2016.
Boeing 737 MAX is the name of new generation of medium-haul airplanes of Boeing 737 family that is being developed by American aircraft corporation Boeing. This generation should replace airplanes Boeing 737NG (Next Generation) that include models 737-600, -700, -800, -900.
Another upgrading of Boeing-737 family includes installation of new more economic engines CFM International LEAP-18 and some changes in fuselage and aircraft's wing. Airplanes will be equipped with modern cabin Sky interior with which aircrafts of Boeing-737 family are equipped from 2011.
---
Boeing 737 MAX will consist of three models: 737 Max 7 (to replace Boeing 737-700), 737 MAX 8 (to replace Boeing 737-800) and 737 MAX 9 (to replace Boeing 737-900). Deliveries of first airplanes to airline companies are planned for 2017.
More about age of the each airplane:
---
Photo Boeing 737-8 MAX Southwest Airlines. High quality fotos
no images were found
---
Usefull information about "Southwest Airlines"
---