---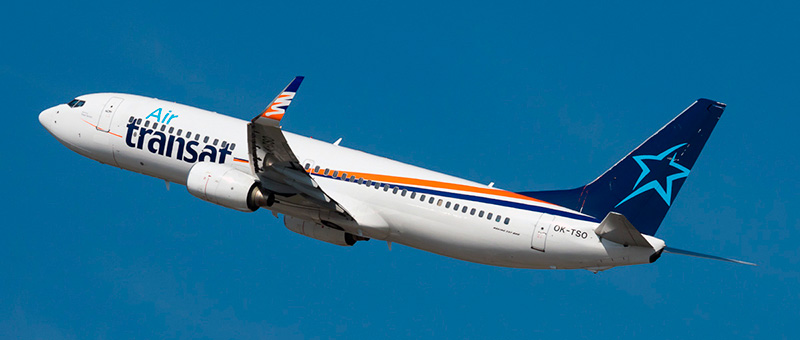 ---
---
Boeing 737-800 Air Transat. Photos and description of the plane
"Air Transat" operates 14 planes Boeing 737-800. Boeing 737-800 is passenger airplane for airlines of short and medium range.
Realization of the program of Boeing 737-800 creation was started on September 5th 1994. First airplane was delivered to German airline company Hapag-Lloyd on the spring 1998.
On March 13th 1998 Boeing Company has got certificate for modification Boeing 737-800 from US Federal Aviation Administration. Joint Aviation Authorities of the European Union issued similar certificate on April 9th 1998.
---
On the airplane is used digital complex electronic hardware EFIS of American Company Honeywell with 6 flat LCD displays.
More about age of the each airplane:
Boeing 737-800 +
---
Photo Boeing 737-800 Air Transat. High quality fotos
---
Usefull information about "Air Transat"
---