---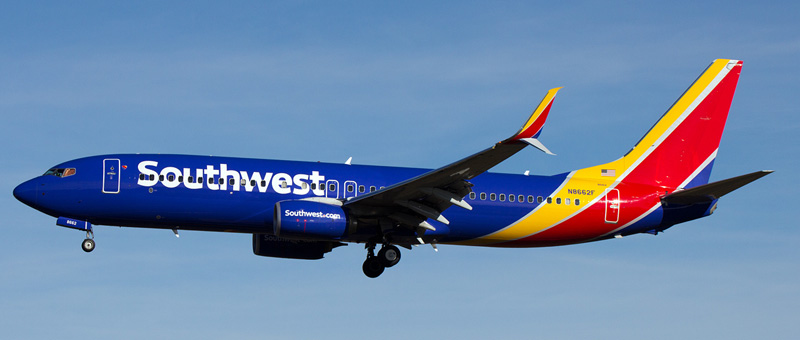 ---
---
Boeing 737-800 Southwest Airlines. Photos and description of the plane
"Southwest Airlines" operates 207 aircrafts Boeing 737-800. In the beginning of September 1994 Boeing company has started engineering of 737-800 airplane (previous name 737-400X) that is second in new subfamily of 737 aircrafts.
It corresponds to 737-400 airplane after passenger capacity. In its construction are used technical solutions that are used on primary variant 737-700. Flight tests of experimental airplane were planned to begin in July 1997 but in March 1998 to begin deliveries.
Boeing 737-800 is narrow-bodied passenger aircraft for airlines of short and medium haul, representative of Boeing 737NG (Next Generation). Boeing 737-800 is elongated by 5.9 meters version of 737-700. On this airplane was installed more effective wing, winglets, new empennage, powerful engines and also complex electronic hardware after architecture similar to complex installed on Boeing 777.
---
Airplane may transport from 162 to 189 passengers. As all airplanes of Next Generation family, 737-800 has spacious cabin with low noise level, comfortable lighting and also other features that allow to provide comfortable flight.
More about age of the each airplane:
Boeing 737-800 +
---
Photo Boeing 737-800 Southwest Airlines. High quality fotos
---
Usefull information about "Southwest Airlines"
---