---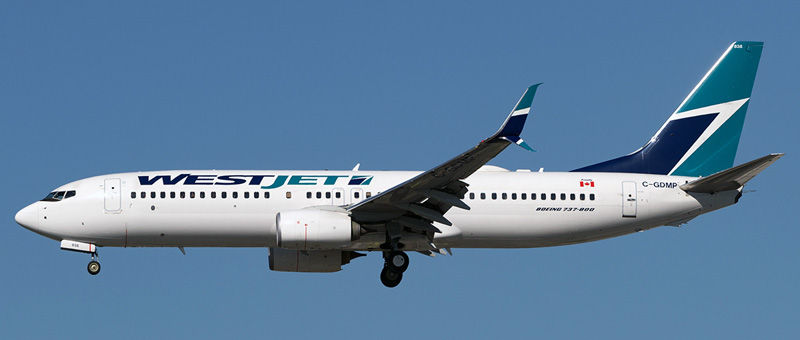 ---
---
Boeing 737-800 WestJet. Photos and description of the plane
"WestJet" operates 42 aircrafts Boeing 737-800. Boeing 737-800 in its modification that got designation Boeing 737-800ERX (Extended Range) is also used by US Navy like multi-mission airplane.
This modification is also known as Boeing P-8 Poseidon.
On July 17th 2013 have been made test flights of Boeing 737-800 on which new end edges have been installed so called winglets. These new winglets have got name Split Scimitar Winglets. Also these winglets installed and tested on Boeing 737-800 are planned to be used in future on the new series of Boeing 737 MAX airplanes.
---
Boeing 737-800 remains one of the most popular airplanes of entire 737 family. Construction and use of this airplane and also modernization of its' components continues till present day.
More about age of the each airplane:
Boeing 737-800 +
---
Photo Boeing 737-800 WestJet. High quality fotos
---
Useful information about "WestJet"
---