---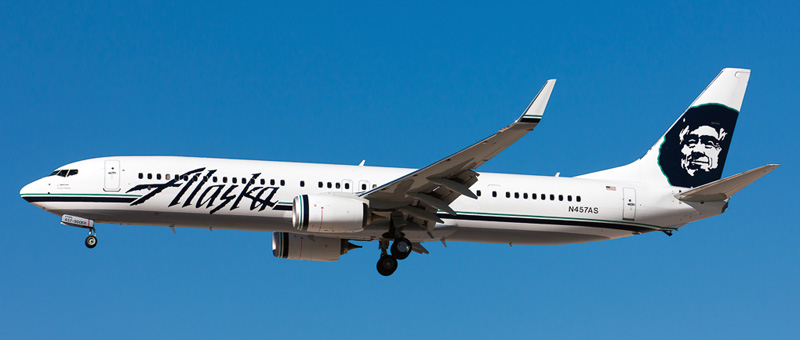 ---
---
Boeing 737-900 Alaska Airlines. Photos and description of the plane
"Alaska Airlines" operates 12 planes Boeing 737-900. Boeing 737-900 is the newest and the biggest representative of Boeing 737 family.
The airplane belongs to Boeing 737NG (Next Generation) and represents elongated variant of Boeing 737-800 model.
Commercial use of Boeing 737-900 began in May 2001. From April 2007 to airline companies started to come airplanes of Bowing 737-900ER modification that differed in increased flying range and passenger capacity. On the base of the model 737-900 was constructed also business version BBJ3 (Boeing Business Jet3).
---
At present moment serial production of the airplane continues.
More about age of the each airplane:
Boeing 737-900 +
---
Photo Boeing 737-900 Alaska Airlines. High quality fotos
---
Usefull information about "Alaska Airlines"
---