---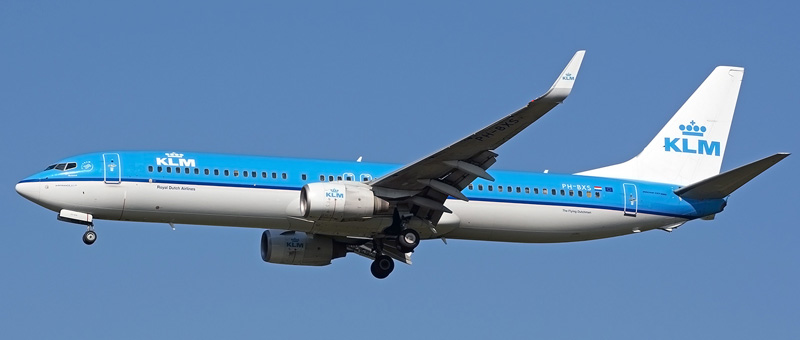 ---
---
Boeing 737-900 KLM. Photos and description of the plane
"KLM" operates 5 aircrafts Boeing 737-900. The biggest and the newest airplane of 737 series is Boeing 737-900.
In general terms this airplane is exact copy of Boeing 737-800 except the length of the airplane that is 3 meters longer. Consequently passenger capacity and airplane weight are increased.
Airplanes Boeing 737-900 are constructed in ER version (Extended Range) that means opportunity of flights on ling distances. Of course, it is not used for intercontinental flights. In fact its' maximum flying range doesn't exceed this factor in case of Boeing 737-800 and cedes significantly flying range of Boeing 737-700 (especially Boeing 737-700ER) however it is advertised namely as ER.
---
Thanks to increased cabin Boeing 737-900 is able to accommodate the same number passengers as Boeing 737-800, however with more comfortable accommodation.
More about age of the each airplane:
Boeing 737-900 +
---
Photo Boeing 737-900 KLM. High quality fotos
---
Useful information about "KLM"
---