---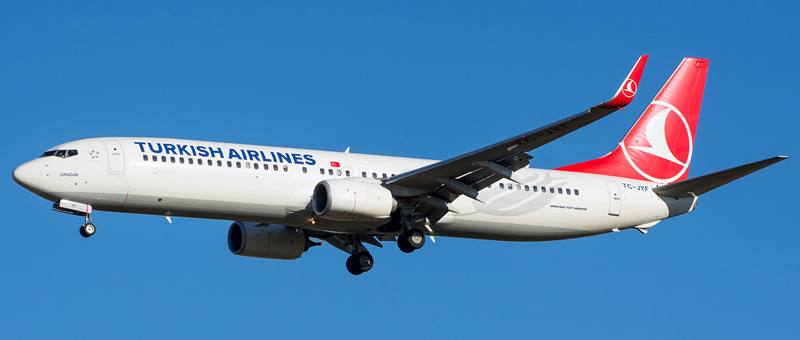 ---
---
Boeing 737-900 Turkish Airlines. Photos and description of the plane
"Turkish Airlines" operates Boeing 737-900. Program of Boeing 737-900ER began on July 18th 2005 after receiving order for 30 airplanes from Indonesian company Lion Air.
First flight airplane has made on September 1st 2006. Certification process was finished on April 20th 2007. First delivery of Boeing 737-900ER to Lion Air company was made on April 27th 2007 but on May 1st the airplane has made first commercial flight.
At present moment only Boeing 737-900ER is constructed.
---
Airplanes Boeing 737-900ER may accommodate from 180 to 215 passengers depending on the seats' configuration and pitch.
As compared to the earlier versions of Boeing 737-900ER in next versions number of passenger seats was increased up to 215 thanks to 2 additional emergency exits. Besides, have been increased flying range of the airplane and maximal take-off weight.
More about age of the each airplane:
---
Photo Boeing 737-900 Turkish Airlines. High quality fotos
---
Useful information about "Turkish Airlines"
---