---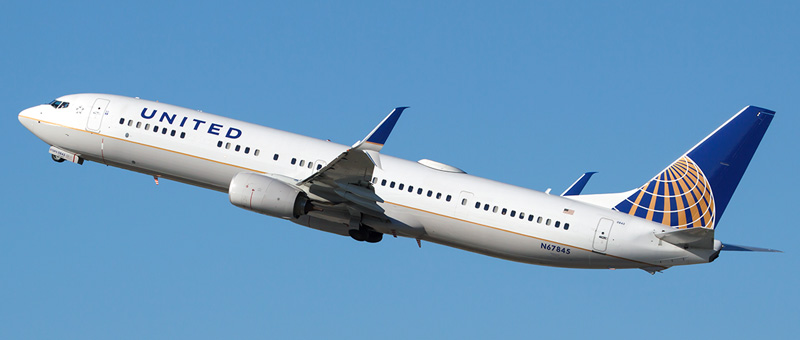 ---
---
Boeing 737-900 United Airlines. Photos and description of the plane
"United Airlines" operates 12 planes Boeing 737-900. Boeing 737-900 is the longest modification of 737 Next Generation family and has no comparable counterparts in previous family of 737 Classis airlines.
As to the measurements it is closer to Boeing 757 and Airbus A321. This modification may accommodate up to 189 passengers. Though Boeing 737-900 is longer than Boeing 737-800 by 2.6 meters, the number of passenger seats was limited because of insufficient number of emergency exits.
The first ordering customer of Boeing 737-900 became American airline company Alaska Airlines in 1997. The first flight aircraft has made on August 3rd 2000. Certificate new airplane has got in March 2001. First delivery was made on May 16th 2001. First commercial flight on new Boeing 737-900 Alaska Airlines has made on May 27th of the same year.
---
More about age of the each airplane:
Boeing 737-900 +
---
Photo Boeing 737-900 United Airlines. High quality fotos
---
Usefull information about "United Airlines"
---