---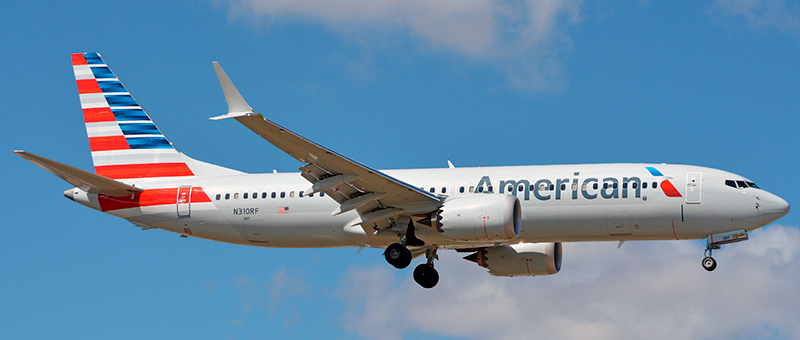 ---
---
Boeing 737 MAX 8 American Airlines. Photos and description of the plane
Boeing 737 Max came to replace on the market airplanes of the Boeing 737NG (Next Generation).
The main change concerns replacement of engines of the airplane and installation of new engines of CEM LEAP-1B family.
In 2011 Boeing has announced program that contemplates increasing fuel efficiency of the Boeing 737 Max by 16% as compared to Airbus A320ceo and by 4% as compared to Airbus A320neo.
---
Achievement of the goals required introduction of changes in the airplane's construction, first of all to increase aerodynamic efficiency of the aircraft. Configuration of Boeing 737 Max was approved in 2013. The cost of modernization program had to reach 1.8 billions USD but taking into account serious work on adaptation of the engines CFM LEAP for this airplane the price has reached 3 billions USD.
Creation of the new airplane would cost Boeing about 10-12 billions. However, it is supposed that Boeing Max will become the last generation of the 737 model and to 2010 Boeing will replace it with new airplane.
---
Photo Boeing 737 MAX 8 American Airlines. High quality fotos
---
Usefull information about "American Airlines"
---