---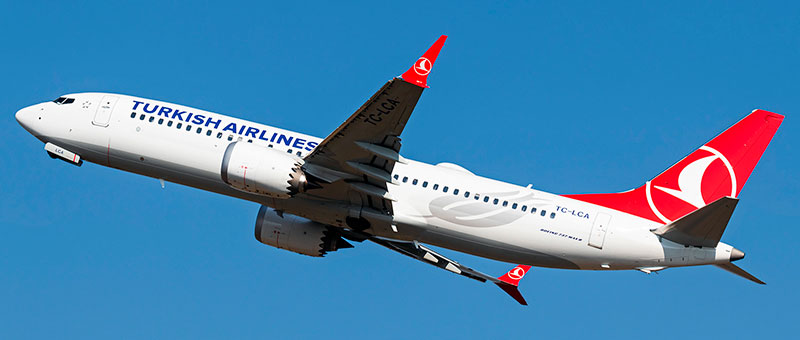 ---
---
Boeing 737 MAX 8 Turkish Airlines. Photos and description of the plane
At the end of 2013 on the Spirit Aerosystems plant in Wichita was constructed first body of Boeing 737 MAX for tests.
In December 2015 first fully assembled Boeing 737-8 MAX under the name Spirit of Renton came through public presentation (rolling out) on the plant in Renton. First flight airplane mad in January 2016 after 49 years after the first flight of Boeing 737.
Production lines of the plant of Spirit Aerosystems Corporation were exposed to very serious modernization. This corporation is manufacturer of the major part of construction of the Boeing 737 airframe. Construction of the bodies, wings, pylons and engine nacelles were subject to changes. Major robot automation as it is anticipated will increase speed of details' production by 33%.
---
Airplane went through tests on high tempo. In March 2017 it got FAA certificate but after few weeks EASA certificate as well.
---
Photo Boeing 737 MAX 8 Turkish Airlines. High quality fotos
---
Usefull information about "Turkish Airlines"
---