---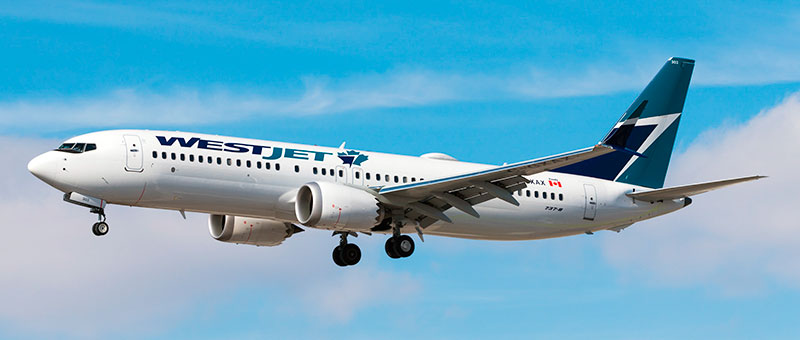 ---
---
Boeing 737 MAX 8 WestJet. Photos and description of the plane
Boeing 737 MAX 8 is first assembled airplane and base model of modification of MAX family.
Boeing 737 MAX 8 was designed to replace base modification Boeing 737-800. Passenger cabin may accommodate 162 passengers in two-class version. First airplane was delivered to aviation company Malindo Air in May 2017. It was first commercial delivery of MAX family.
In 2014 Boeing decided to create on the base of the model MAX 8 special version with compacted one-class cabin that may accommodate up to 200 passengers (that is why model has designation -200). Airplane got additional emergency exit but dimensions of passenger increased due to reduction of the galleys.
---
In such configuration airline company's expenses calculated for one passenger reduce by 20% what makes the airplane more efficient in the class. This version is ideal for low-cost companies. Ryanair Company ordered 100 such airplanes in 2014.
---
Photo Boeing 737 MAX 8 WestJet. High quality fotos
---
Usefull information about "WestJet"
---