---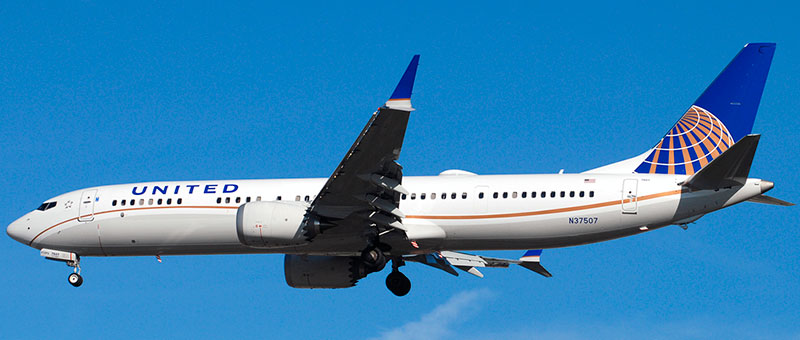 ---
---
Boeing 737 MAX 9 United Airlines. Photos and description of the plane
Model 737 MAX 9 came to replace the model Boeing 737-900.
Boeing 737 Max 9 has beefed-up gear, increased wing and uprated engines. The body of this airplane is elongated by 2.7 meters and allows accommodating up to 220 passengers. First ordering customer was airline company Lion Air that got the first Boeing 737 Max 9 in March 2018.
Boeing plans creation of two modifications of big business-jets on the base of the models MAX 7, MAX 8 and MAX 9. BBJ MAX 8 will fly on the distance of 11714 kilometers but BBJ MAX 9 on the distance of 11584 kilometers. Smaller modification BBJ MAX 7 will be able to fly on distance of 13000 kilometers. All airplanes will be by 10% more fuel efficient than previous versions being bigger in dimensions.
---
---
Photo Boeing 737 MAX 9 United Airlines. High quality fotos
---
Usefull information about "United Airlines"
---