---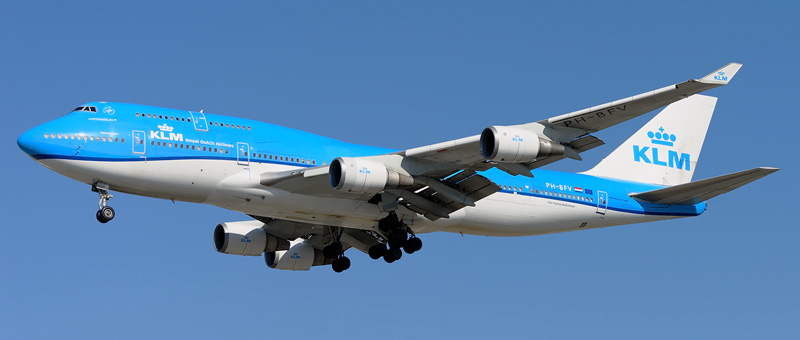 ---
---
Boeing 747-400 KLM. Photos and description of the plane
"KLM" operates 3 aircrafts Boeing 747-400. The new airplane Boeing 747-400 received elongated wings the span of which was 64.44 meters that was 4.8 meters more than of Boeing 747-300.
From now on the wings of Boeing 747-400 began to be completed with winglets. During construction of the airplanes' wing composite materials have been used which have positively influenced the weight of entire construction. To increase flying range additional fuel tank was installed on the airplane.
The base of the engine unit of Boeing 747-400 formed new fuel-efficient turbo-jet engines Pratt & Whitney PW-4056 with 252,4 kN thrust. On the next models have been also installed engines General Electric CF6-80-C2B1Fs, CF6-80-C2B1F1s and engines RollsRoyce RB-211-524G with thrust 258,0 kN.
---
More about age of the each airplane:
Boeing 747-400 +
---
Photo Boeing 747-400 KLM. High quality fotos
---
Useful information about "KLM"
---