---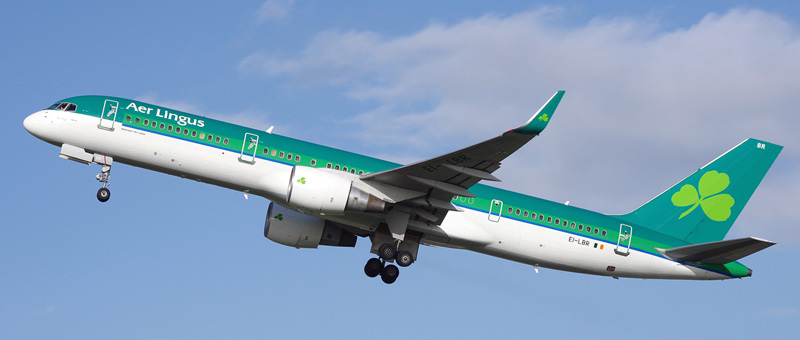 ---
---
Boeing 757-200 Aer Lingus. Photos and description of the plane
"Aer Lingus" operates 4 aircrafts Boeing 757-200. Boeing 757-200 is two-engine, narrow-bodied passenger airplane manufactured by Boeing Commerical Airplanes and intended for use on air destinations of medium-haul.
Boeing 757 was created as replacement of three-engine narrow-bodied airplane Boeing 727.
As compared to its predecessor Boeing 757 became more effective in fuel consumption that was practically reduced by almost 20 per cents thanks to improved aerodynamics and thanks to new engines.
---
Officially work over Boeing 757 began in August 1978. The base version in this project became airplane Boeing 757-200 that was developed to accommodate 189 passengers.
More about age of the each airplane:
Boeing 757-200 +
---
Photo Boeing 757-200 Aer Lingus. High quality fotos
---
Usefull information about "Aer Lingus"
---